Benchmarking tests reveal that Apple is not slowing down older iPhone models
73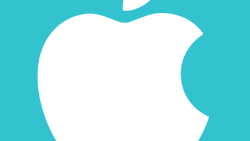 One of the latest rumors making its way throughout the Apple iPhone community is that Apple deliberately slows down the performance of older iPhone models every time the newest versions of the handset are released. This apparently occurs when the latest iOS build is installed on these older phones. We can use some anecdotal evidence to see that consumers believe that this rumor is true. After all, every time a new version of the iPhone is released, Google searches for "iPhone slow" rises sharply. The theory is that Apple does this in order to give existing iPhone owners a reason to dump their current model and purchase one of the latest versions of the iPhone.
Futuremark is a company that provides benchmark tests. Starting with data from last year, the firm tested over 100,000 different iPhone units to see the effect that loading iOS 9, iOS 10 and iOS 11 would have on the performance of these models. As an example, Futuremark tested the oldest iPhone able to run on iOS 11, the
Apple iPhone 5s
. The 3D Sling Shot Extreme test was run every month from April 2016 to September 2017. The results should put an end to the conspiracy theories. The benchmark tests showed a rather steady series of results for the GPU and CPU over time. This indicates that the phone did not slow down in any significant way during the time period when the tests were run.
Sure, that is only one model. What about the
Apple iPhone 6
,
Apple iPhone 6s
and
Apple iPhone 7
? The tests of those models also showed steady GPU scores. And the the CPU testing revealed a small decrease in benchmark scoring over time. The small decline in CPU test scores would not slow down user's handsets enough to have them search Google for "iPhone slow" results. Thus, these tests would seem to contradict those who say that Apple purposely slows down the performance of its older phones.
You can check out all the results by clicking on the slideshow below.
source:
Futuremark
via
RedmondPie