Beating Intel and TSMC, Samsung outs 10nm cache memory for future mobile chipsets
40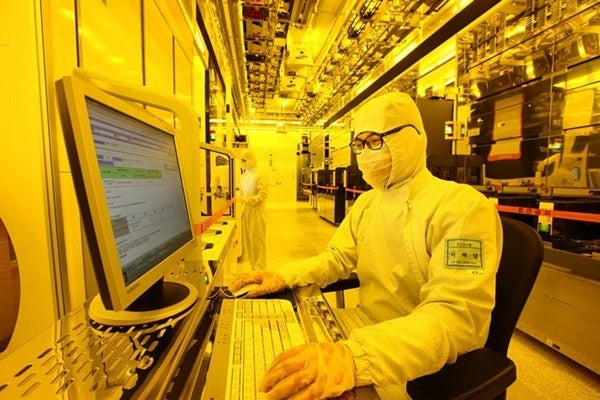 Samsung is on track to produce
10nm chipsets
faster than anyone else, it seems, including its direct TSMC foundry competition, or the juggernaut Intel. The company announced the development of a 10nm 128 Mb processor cache S-RAM memory, indicating that the
rumored 10nm mobile SoC from Samsung
shouldn't be far behind. The advantages of the new production process are numerous - compared to the current 14nm process, the cell footprint is reduced with close to 40%, paving the way for even smaller chips with the same performance, and a lower power draw.
Since Intel postponed its 10nm nodes for 2017, Samsung has seemingly already won the race with TSMC to out the first 10nm FinFET production lines next year, and have a retail device on 10nm chipsets by early 2017, just in time for an eventual Galaxy S8. In the meantime, the
Galaxy S7 will likely run on a next-gen 14nm process
that further improves power draw and performance, compared to the early generation that is in the Galaxy S6 or the iPhone 6s.