Beach bods: world's thinnest phones roundup
13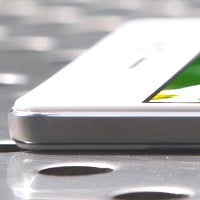 While
Vivo is hinting at yet another, 4.75mm shot at smartphone glory
, after the 4.85mm thin
Oppo R5
was announced, we are listing some the world's thinnest smartphones at this very moment, to put things in perspective, and gauge just how thin a sub-7mm phone is - these ones have shed the pounds for beach bodies to marvel at.
It all started with the original Moto RAZR craze, and the anorexia pandemic spread fast as a bush fire, engulfing the smartphone universe as well. Now, one can argue that too slim of a handset is of a dubious ergonomic, and pick-up-from-the-desk value, but slim handsets can't be denied their gorgeous looks, plus they are usually a tribute to a company's manufacturing prowess.
That's why we are showing you the handsets that belong to the rare sub-7mm gang, which have been introduced in the last year or so. The
iPhone 6
also managed to join this exclusive club, clocking in at 6.9mm, albeit with a slightly protruding iSight camera piece. Are you a fan of thin smartphones, and how thin is too thin for you?