Be one of the first with the BlackBerry Passport; pre-register for the new flagship now
68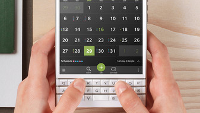 As we've noted, there has a been quite a buzz about the BlackBerry Passport. The unique looking flagship phone will offer a 4.5 inch screen with 1440 x 1440 resolution, which works out to a very high pixel density. While BlackBerry has not yet introduced the model, we expect it to carry a quad-core Snapdragon 800 CPU, 3GB of RAM, and a massive 3450mAh battery. The BlackBerry Passport will come with BlackBerry 10.3 out of the box.
But what has everyone fired up about the BlackBerry Passport, is the three row physical QWERTY keyboard found on the bottom of the device, that doubles as a trackpad. The three rows of letters do not include punctuation or numbers. These will appear on a row of virtual keys, on a contextual basis. For example, if you're writing an email, you will see virtual keys including the "at sign". If you're browsing the web, the virtual keys will include a colon and a back slash.
While the phone has yet to be introduced, the BlackBerry Passport could be launched in September. If you want to be one of the first in your neighborhood to have the Passport in your hand(s), starting today you can pre-register for the phone with BlackBerry. No, you are not reserving a model, or pre-ordering the unit. You are merely expressing interest in the handset and will be informed by email when the model can be pre-ordered.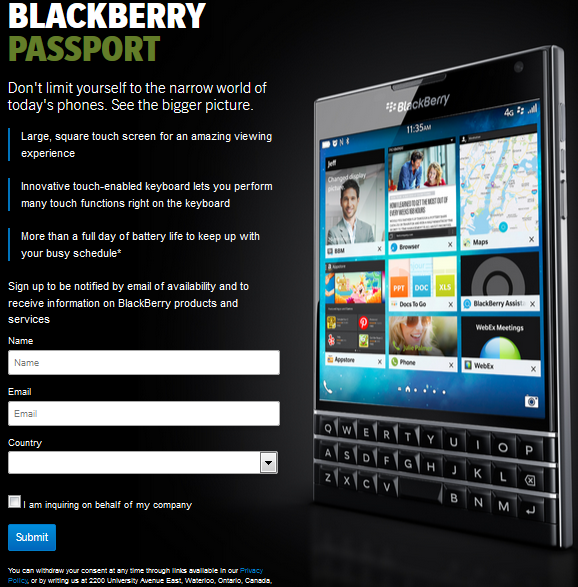 Pre-register to mark your interest in the BlackBerry Passport
source:
BlackBerry