Battery life weakest spot, study finds, 4G smartphone users particularly grumpy about it
29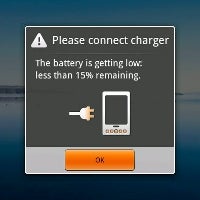 Forget fancy designs, number of apps, HD screens and multicore chipsets - the make or break it moment in phone customer satisfaction turns out to be battery life.
For 7, 080 smartphone owners,
surveyed by J.D. Power and Associates
between July and December of last year, battery performance rated 6.9 on a 10 scale, which made it the least satisfying aspect of their devices, and one of the very few that is actually declining in satisfaction ratings on average now.
And satisfaction is not even spread out equally among users - 4G smartphone owners are particularly grumpy about battery life, as can be expected. Their handsets scored 6.1 out of 10 in that respect, while 3G-only phones had 6.9 out of 10.
Understandable, given that 4G smartphones, especially the LTE ones, tend to be more decked out with features like multicore chipsets and HD screens, which are battery-hogs in their turn.