Barnes & Noble's new $130 e-reader is water resistant, has a sharp display and an aluminum back
7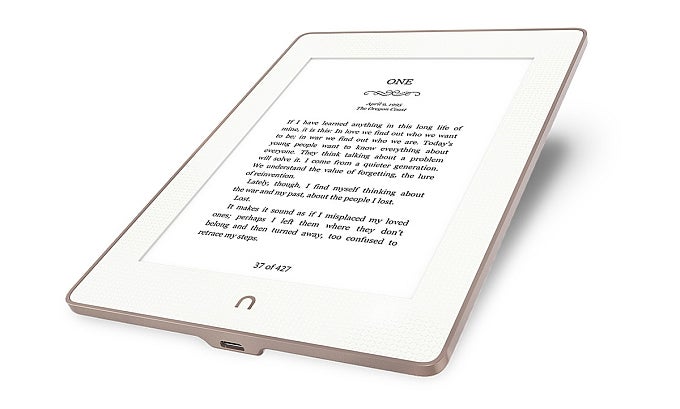 Although Barnes & Noble stopped making its own Nook tablets a couple of years ago following poor commercial success and is now selling rebranded Samsung Galaxy tablets with a custom Android UI, the company hasn't given up on hardware altogether. Earlier today, Barnes & Noble officially announced the Nook GlowLight Plus, a much-needed update to the company's e-reader series.
The original Nook GlowLight Plus, launched a couple of years ago, was updated in pretty much every aspect you can think of, and, at the price of $130 with no ads, the e-reader appears to hold its own against Amazon's competing Kindle e-readers.
Since the display is the number one attraction on any e-reader, it should be noted that the new Barns & Noble Nook GlowLight Plus features an e-ink display with a density of 300 dots per inch, an enhanced contrast, and better brightness dispersal. Barns & Noble claims that the display matches that of the Amazon Kindle Paperwhite, which is the main competitor of the Nook GlowLight Plus. Speaking of similarities, the new e-reader from Barnes & Noble also integrates a capacitive touchscreen, an upgrade over the infrared touch technology used by the entry-level Amazon Kindles and the older Nook GlowLight.
Although a better display was to be expected, Barnes & Noble took a lot of people by surprise today when it announced that the GlowLight Plus comes with an aluminum back and is also dust and water resistant up to depths of 3 feet for up to 30 minutes. The company says that customers want durable e-readers that they can use to read books at the beach and in the bathtub, and the GlowLight Plus directly addresses both these needs.
To get you going as soon as the GlowLight Plus arrives, as Barnes & Noble offers three free e-book from a collection of 20 titles. Furthermore, if you buy the Nook GlowLight Plus by the end of the year, the book retailer will also throw in $5 in credit that you can spend in the company's online bookstore.

What do you guys make of the new Barnes & Noble Nook GlowLight Plus? Is $130 a good price for an e-reader with a sharp display and an aluminum back that can be used to read books in the comfort of your own hot tub?