Backyard Battles hands-on
2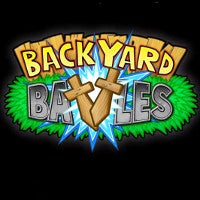 Taking a back seat from all the intensive mobile gaming action we saw during PAX Prime in Seattle, we sat down with the team over ay Naked Sky, where we got a quick first look in the iOS game in Backyard Battles. Unlike some of the other mobile titles we saw during PAX Prime, this is a bit more reserved, as its target audience seems to focus on a younger crowd.
Essentially, Backyard Battles is a title that mixes in elements from turn-based strategy games with a real-time twist – think of it as being part Stratego and Magic: The Gathering. In terms of the graphics, it relies on some 3D visuals, but the characters themselves mimic the imaginary filled kids that we were all once long ago. Set in a backyard of all places, where the imagination of these kid characters are used for inspiration, such as the cardboard constructed castles that need to be defended, users take control of a group of characters where they battle against other kids to attack and defend their fortresses.
With the gameplay, it's a turn-based system that requires a bit of thinking, since certain attacks and weapons can prove to be more effective in disposing the enemy. Since the game is mainly targeting a younger audience, you're not going to find any blood or extreme violence when you face your opponents. As you progress in the game, where you build up your characters, you'll be able to unlock stronger weapons and abilities, which of course, requires some serious time investment to acquire the cooler items.
So far, the game is tentatively scheduled to arrive on iOS HD devices – like any of the Apple stuff with Retina displays. However, there's no word on an exact release date or pricing.