BLU Win Jr hands-on
2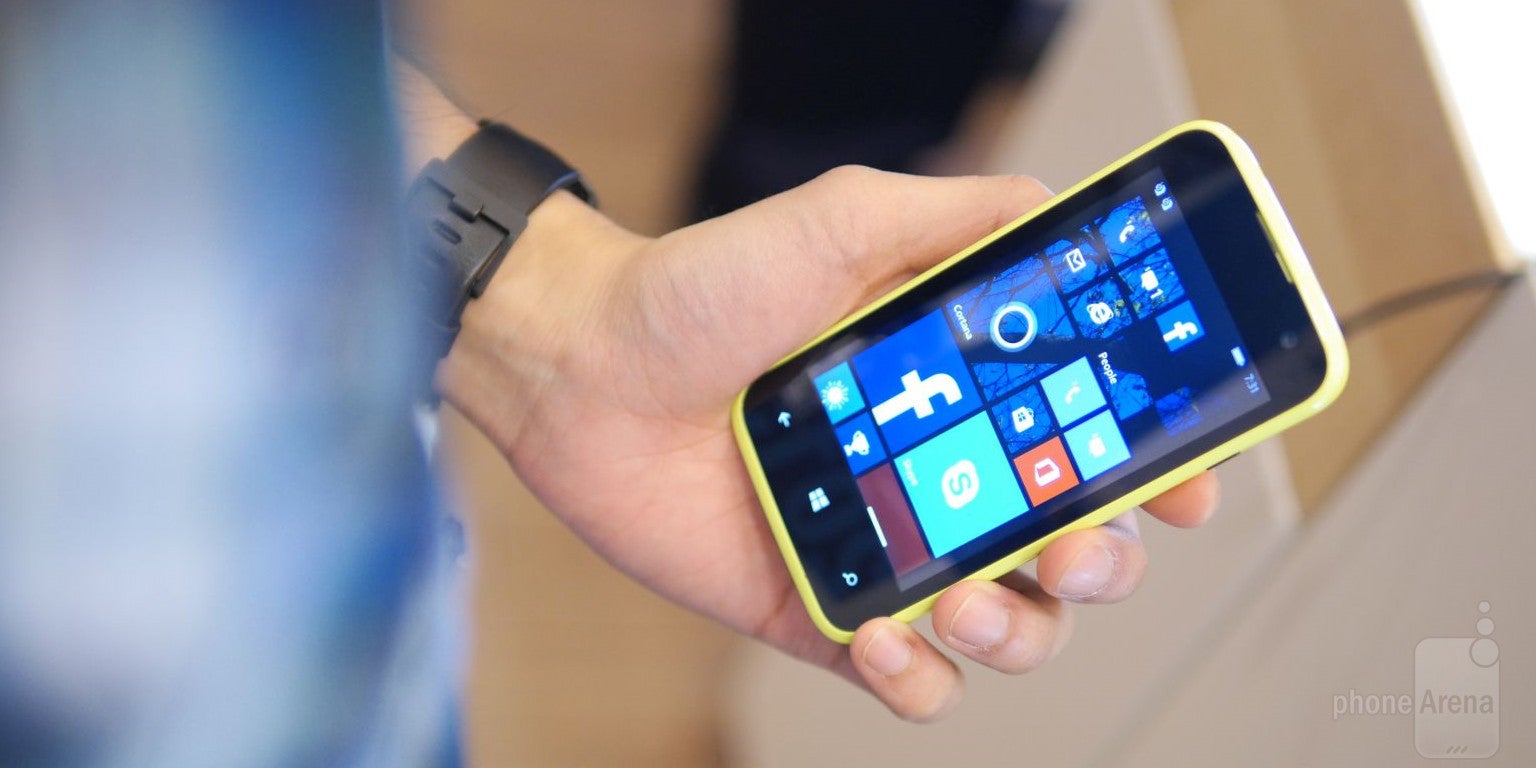 Windows phones, generally speaking, are hard to come by. So far, the majority of the ones we're familiar with bear the Nokia name – with very few coming from elsewhere. Interestingly enough, we managed to come across the BLU Win Jr during CES 2015, which is an affordably priced Windows Phone that catches our attention with its sticker price of $90.
Design
When you're priced so low, especially for an outright model, there's this stigma that some compromises are necessary in order reach its low price point. Overall, the BLU Win Jr is pretty generic looking, one that boasts a compact plastic shell that's rounded around the sides to give it a comfortable feel in the hand. Obviously, the plastic casing contributes in a lighter frame, but we really appreciate that it has a soft touch matte finish to give it a clean look – plus, it's available in 4 different colors.
Display
We get a sense of the phone's entry-level status the moment our eyes are affixed on its 4-inch 480 x 800 WVGA display. Indeed, it's a considerable throwback in terms of resolution, but it's something that's necessary in order to achieve its low cost. It's not particularly pleasant to look at, just because the screen suffers from some visible distortion as it's tilted slightly at different viewing angles.
Interface
As its name implies, the BLU Win Jr is running Windows Phone 8.1 – so it's greeted to the same set of features as any other Windows Phone 8.1 running device. Therefore, the Start screen is dominated by these dynamic looking tiles that aggregate all sorts of information. On one hand, there's that productivity element in play with the experience, but the phone is hardly the kind that caters to multimedia and gaming folks.
Processor and Memory
Again, the phone's entry-level status is reaffirmed by its quad-core 1.2GHz Qualcomm Snapdragon 200 SoC and 512MB of RAM. During our quick look, we can instantly tell that the phone isn't close to being as buttery smooth like some high-end offerings, as some noticeable missed frames are present as we quickly scroll up and down the Start screen.
Internally, the BLU Win Jr is accompanied with a measly 4GB of internal storage. Yes, it's a paltry offering, but at least there's a microSD card slot to supplement things.
Camera
Quite the kind of camera we'd expect to find on an entry-level smartphone, the BLU Win Jr's 5-megapixel camera doesn't scream anything too imposing. Instead, the megapixel count is what we'd classify as entry-level, so at the very least, it's there for the sake of convenience – and nothing more!
Expectations
Now, we have to emphasize the BLU Win Jr's outright cost of $89 online – it's just tough not to mention! Better yet, it's a dual-SIM GSM phone that'll work in the majority of places throughout the world. If you're looking for a quick and easy replacement phone, or just finding a temporary option to get you by, the BLU Win Jr is something you'll want to think about if you're strapped for cash.