BLU Win HD hands-on
4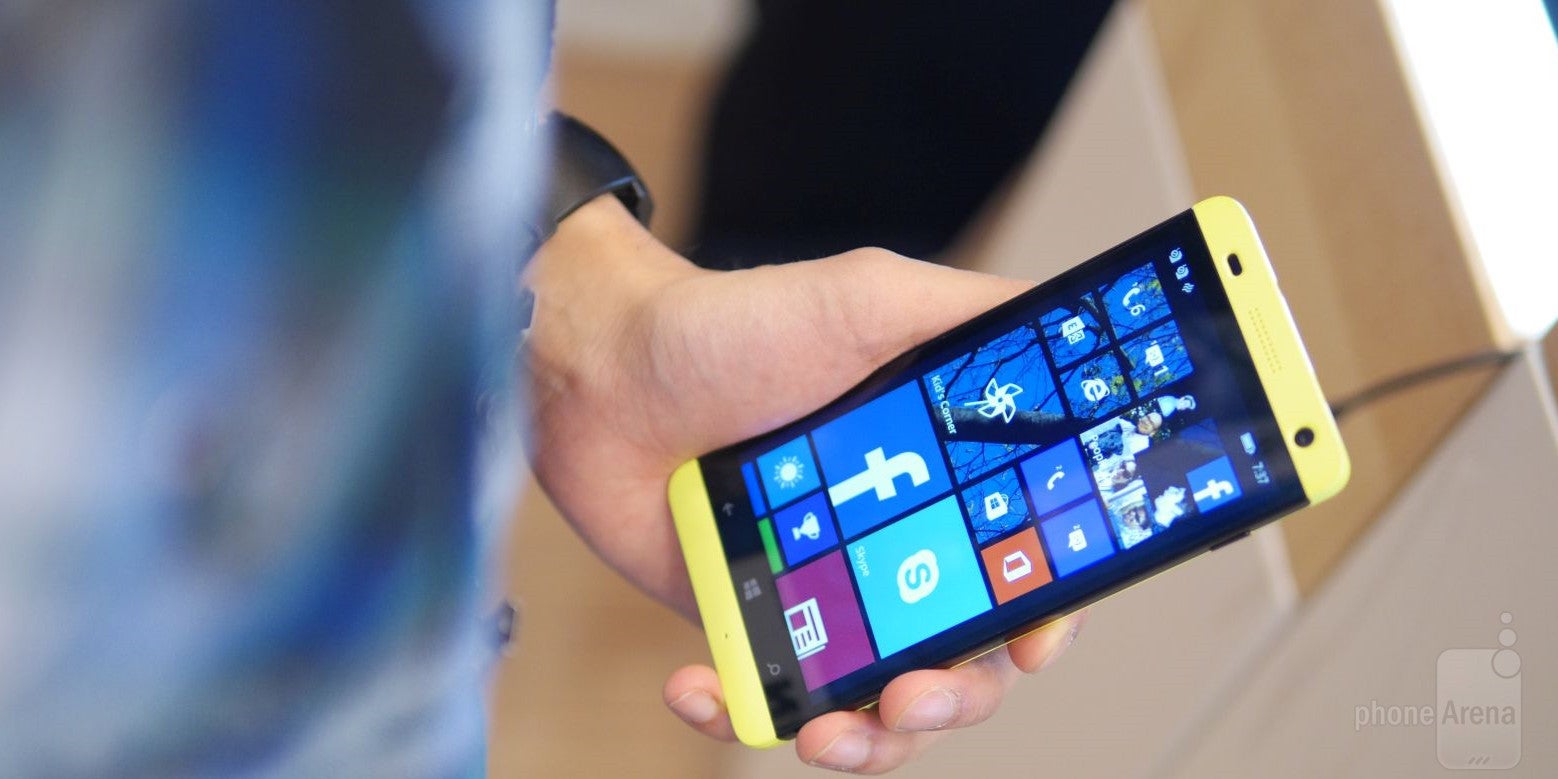 If the BLU Win Jr is just too cheap for your liking, then you'll be glad to know that the company has a slightly better spec'd and designed smartphone in the BLU Win HD. This smartphone, first and foremost, stands out partly for its impressive low cost for $180. We're talk about $180 and nothing more attached, so you're not tethered to any sort of commitment when picking it up.
Design
From the moment we pick up and hold the BLU Win HD, we're instantly reminded about the HTC One M7's design – it closely resembles it. Yes, it's constructed from plastic, one that's available in a variety of colors, but the overall design language and outline of the phone closely matches HTC's former flagship phone. Regardless of that, the BLU Win HD clearly has a sturdier construction than its other model, the BLU Win Jr, thanks in part to its more solid frame and hard lined design.
Display
Besting its close sibling, the BLU Win HD, as its name so happens to imply, is sporting a 5-inch 720 x 1280 display. Compared to some of today's smartphones, the resolution is still behind what we'd expect to find elsewhere, but it's still good enough for basic things. However, it can't escape that lower-end status because of its poor viewing angles – where the display shows visible distortion at wide angles.
Interface
As its name implies, the BLU Win HD is running Windows Phone 8.1 – so it's greeted to the same set of features as any other Windows Phone 8.1 running device. Therefore, the Start screen is dominated by these dynamic looking tiles that aggregate all sorts of information. On one hand, there's that productivity element in play with the experience, but the phone is hardly the kind that caters to multimedia and gaming folks.
Processor and Memory
Strangely, the BLU Win HD is running the same processor in its even lower-end sibling in the BLU Win Jr – a quad-core 1.2GHz Qualcomm Snapdragon 200 SoC. However, it bests its sibling by being outfitted with double the RAM at 1GB. Clearly, its performance is slightly smoother, but it still doesn't have the tight snappiness we get in some other better spec'd Windows phones. Nevertheless, it's still effective enough to handle most of the essential tasks.
Yet again, the phone receives double the storage space of its sibling in the BLU Win Jr – 8GB of internal storage to be exact. If that's still not enough for you, then you'll be happy to know that it can be supplemented thanks to its available microSD card slot.
Camera
Around the back, the BLU Win HD is treated to an 8-megapixel snapper, which on paper looks a lot better than the BLU Win Jr's 5-megapixel one. Honestly, though, we can't expect a whole lot from something like this, but it's simply there for the sake of convenience.
Expectations
We'll certainly give the BLU Win HD points for its appealing design, one that closely follows the industrial design of the HTC One M7 – albeit, it's plastic, but offered in a variety of bright colors. Attached with a sticker price of $179 online, it's almost double that of BLU's entry-level Windows Phone in the BLU Win Jr, so it might be a particularly tough sell for some people. At the end of the day, the BLU Win HD helps to supplement the few Windows Phones in existence at the moment. Therefore, we'll openly accept its availability to deepen the lineup of Windows Phone.