BLU Life One hands-on
4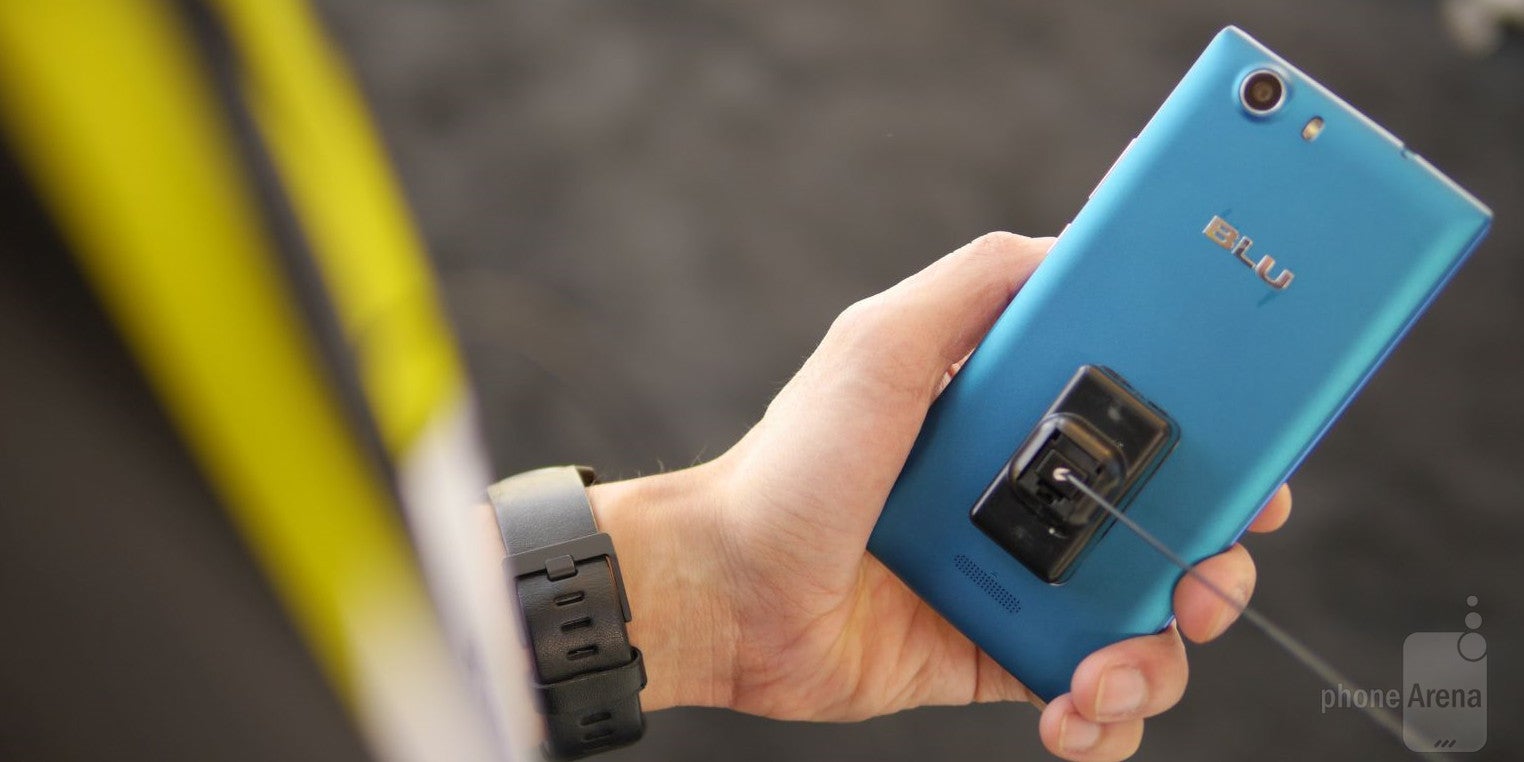 It's one thing to have your phones powered by processors from MediaTek, but it's another to have them powered by Qualcomm. With the latter, phones outfitted with them tend to see a higher premium than ones running chips from the former – and that's exactly what we get in the BLU Life One. Instead of running a MediaTek chip, the BLU Life One is powered by Snapdragon 410 processor.
Design
We've got to hand it to BLU, just because the Life One manages to boast an attractive looking design for an inexpensively priced smartphone. The particular one we're looking at, this metallic blue colored version, is constructed from this sturdy plastic material – where its rounded top and bottom edges give it a uniform look. It's especially svelte and lightweight, too, which is comforting because phones that are priced super low tend to exhibit inferior construction. Well, that's certainly not the case here!
Display
Looking at the handset's 5-inch 720 x 1280 Display, it clearly exhibits the same qualities found with the display in the BLU Studio X. The specs aren't anything worth bragging about, but despite that, it has all of the qualities to make it favorable. From its sharp details, to its saturated looking colors, we can't complain about its attractiveness to the eye. However, it's rather prone to being smudged very easily – and it's tough trying to remove them too.
Interface
We're told that the handset is in the running to receive an update to bring its software up to Android 5.0 Lollipop. Currently, though, the BLU Life One is running a stock Android 4.4 KitKat experience – so we're hoping it gets treated to the update sooner than later. There's really not much else to the software experience, as the stock nature is something we find in many other phones. Purists, of course, will especially like this notion.
Processor and Memory
As we've clearly stated earlier, the notable thing about the BLU Life One is that it's powered by a chip from Qualcomm's camp – as opposed to MediaTek, like some of its other phones. Specifically, it's powered by a 64-bit based quad-core 1.2GHz Qualcomm Snapdragon 410 chipset with 1GB of RAM. Of course, the combination of its stock Android KitKat experience makes the phone run basic operations with ease, but we're not all that sold about its performance against heavier things until we see it for ourselves.
Internally, the phone is boasting 8GB of internal storage. It's not a whole lot, but at least it's something that can be expanded.
Camera
Flaunting a 13-megapixel rear camera with an LED flash, it's obviously a beefy camera we wouldn't expect to find on something that's priced low like this, but that's exactly what we're given. Despite the generous camera, we're not necessarily sold by it just yet – mainly because numbers don't really have much bearing on actual quality. Around the front, too, the handset is outfitted with another larger-than-normal 5-megapixel snapper.
Expectations
The BLU Life One with its Qualcomm powered chip is set to sail with a killer price point of $179. Indeed, the price is considerably higher than the MediaTek powered BLU Studio X, but something tells us that some folks might be willing to dish out the extra cost to pick up the Life One and its Qualcomm chip. We will, however, say that the BLU Life One features a more attractive design and finish – so that's worth something to some people.