BLU Life One X hands-on: Dual-SIM & unlocked for under $150
7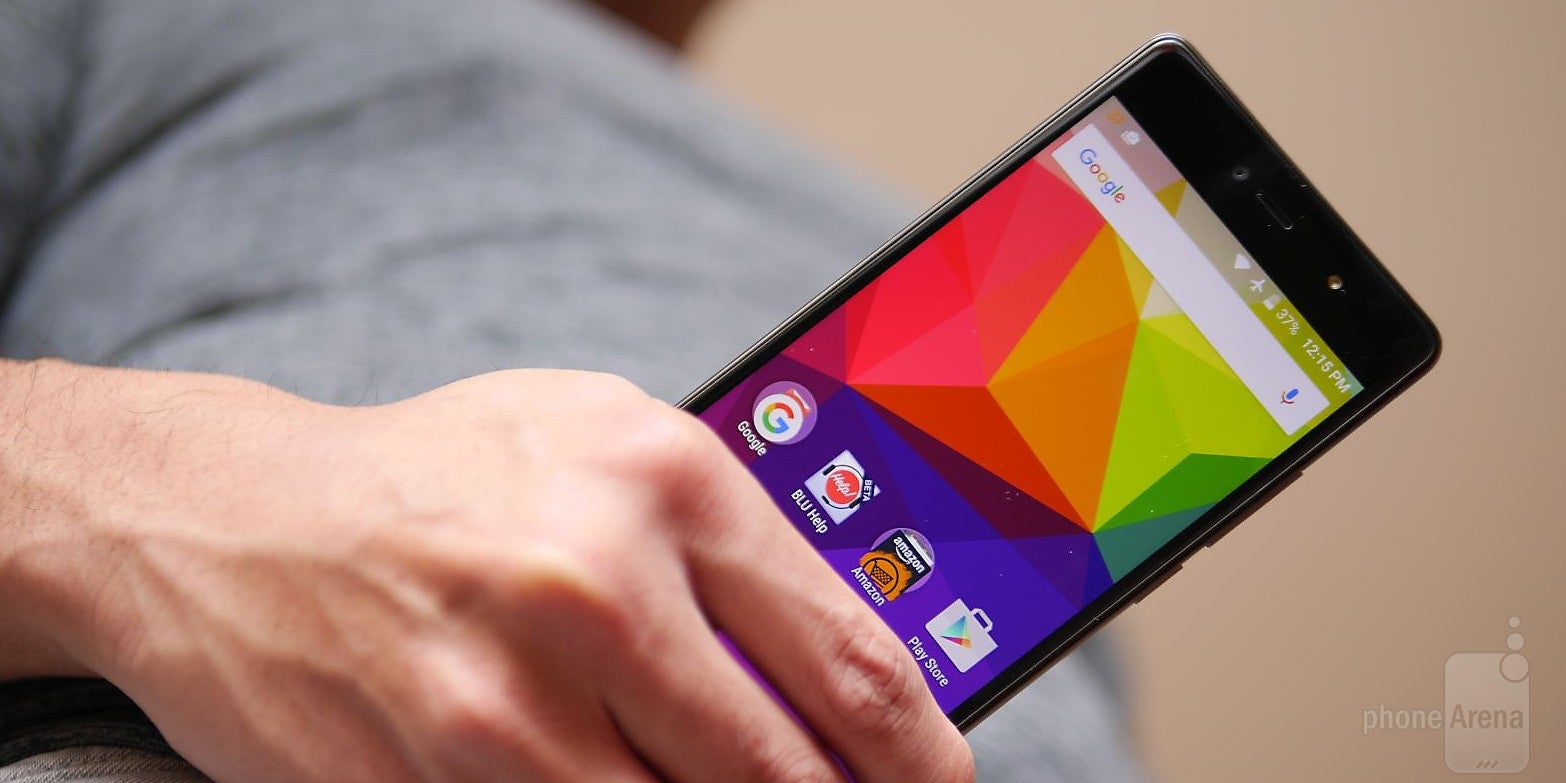 When you're a small fish in a big pond, it's tough trying build up a reputation when you have so many others to contend with. That's certainly BLU's predicament, as they've been constantly trying to make some sort of headway in the lucrative US smartphone market. Well, they're not slowing down as we approach the end of the holiday season, seeing that they've just announced yet another dual-SIMed, unlocked phone.
The BLU Life One X, much like the rest of the things in its device portfolio, carriers an affordable price point that makes it a great replacement (or supplement) to whatever you're currently using. And if you really love someone and want to get them a special surprise this holiday season, you won't go broke buying them this either. From a specs standpoint, it's pretty indicative of what we expect out of an entry-level smartphone. The specs consist of the following:
5.2-inch 1080 x 1920 IPS Display

64-bit octa-core 1.3GHz MediaTek 6753 processor

Mali T720 GPU

2GB RAM

16GB internal storage

microSD card slot

13-megapixel Phase Data Autofocus main camera

5-megapixel front-camera with LED flash

1080p video recording @30 FPS

Bluetooth 4.0

Wi-fi b/g/n

microUSB 2.0

Android 5.1 Lollipop
For a phone of its caliber, the design is humbling as it can get – it's totally not a wash, but it's neither original at the same time. They've kept it somewhat trim with its 8.4mm chassis, which mostly consists of an aircraft grade aluminum trim and a leather-esque rear cover. We're not totally won by its design, considering that we've seen better from BLU (think Vivo Air), but at least it doesn't come off as being cheapo.
BLU makes bold comparisons against another handset, the 3rd generation Moto G, in saying how its octa-core MediaTek 6753 processor is superior against it. Indeed, the various benchmark tests we ran indicate that, however, as we play around with the phone, it's apparent that it's not quite as lickety-split with its performance as we'd like. In fact, there have been occasions when it's just delayed with its responses – such as loading up a web site or something. And if you intend on playing some games, just stay far away from those demanding titles because choppiness is a constant fear with its performance.
The Android experience itself is mildly entertaining, as it commits to BLU's stance on keeping it somewhat stock-like. While that's fine and dandy, the biggest area of concern here is whether or not it'll ever receive future software updates. It's already behind the curve with Lollipop, as are many other phones out right now, but BLU's devices have this reputation of never getting updates – so that's something to think about if you're really particular about the latest and greatest.
For a basic phone, the BLU Life One X can surely get the job done. It's inexpensive and won't break the bank, but its value is elevated above most other things because it's unlocked and features dual-SIM slots out of the box. And even though it's normally slapped with an MSRP of $149 through BLU, it's currently being treated to a $50 discount through Amazon – that's a cool $99 to buy this phone. Don't spend too much time thinking about getting it or not, just because this discount ends December 12th when the clock strikes midnight EST.
source:
Amazon