Lights out for Aviate Launcher as of March 8
2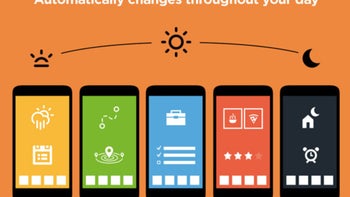 Aviate Launcher's adapting nature didn't help it against Yahoo's decision to end it.
Aviate Launcher is nearing its end! As of March 8, Yahoo's take at launchers will live no more, as support and future updates will be discontinued. The news were reported in a Yahoo blogpost, thanking all of Aviate's users for supporting and using the launcher over the years.
This should come as no surprise, as the launcher's last update was back in May of 2017, suggesting its inevitable sooner-than-later end. Aviate was launched back in 2013 after a pretty successful start-up campaign, raising over $1.8 million. A year later, in 2014, Yahoo bought both the launcher and its developers, ThumbsUp Labs, for the staggering $80 million. Aviate Launcher was advertised as "intelligent homescreen for Android devices", its main goal being to suggest the apps you might want to use. It took in mind factors such as time, location and others in order to give you the information best suitable for the moment. There weren't much options regarding homescreen customization – as we mentioned, the emphasis was put elsewhere.
Despite its incoming death, users who've already installed Aviate will be able to use it, but won't see any content in the Smart Stream.