Average user will download 1GB of data daily for less than $1 by 2020
7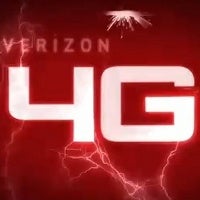 The launch of 4G LTE is a taste of the future - with speeds reaching that of your home cable connection, the only limitation stopping us from a fully wireless present are data caps. And in the future they will get much less noticeable according to Nokia Siemens Network CTO Hossein Moiin.
"By 2020 the average person will download one gigabyte of personalised data each day, and it will be delivered for less than $1 a day,"
Moiin said.
As striking as this sounds, competition will likely push prices for 4G LTE down and LTE is exactly what Moiin is talking about. Currently, you need to pay $80 for 10GB of data on Verizon, or $10 per additional gigabyte. Taking the latter measure, the prediction paints a future where
data prices will drop ten-fold
over the next 8 years.
Given the surge in data and transferred high-def video over the web we can definitely see the need for that much data even today.
And when speaking about competition, LTE is not yet widespread even in US, the pioneer for 4G adoption. By 2015, though, 200 carriers have announced plans to launch LTE networks, so we can definitely see the rivalry heating up around then.