Average Android phone now costs half the iPhone, and the price gap is widening
62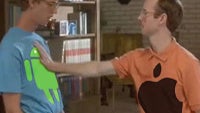 You probably would not be too surprised to learn that the average Android smartphone is much cheaper than the average iPhone, but what you may not know is that the price gap between the two is actually widening. In 2013, the average price for an Android smartphone dropped to $276, while the average iPhone sold for a whopping $650 (those are off-contract prices, without a carrier subsidy).
Android average prices have declined hugely in the past few years. The drop is from $441 in 2010, to $380 in 2011, $320 in the following year, and lastly to $276 in 2013. Certainly, Android prices have become a big (if not the biggest) factor that has opened up the platform to a much wider market, and now Android dominates the world by market share.
Apple's iPhones at the same time have also started going down in price, but at a much slower pace. While an average iPhone was sold for $710 in 2011, the price dropped to $686 in 2012, and to $650 in 2013.
What's interesting, though, is comparing those dynamics to see how the price gap between the two platforms has been growing at a steady pace. At its high prices, Apple is reaping an overwhelming piece of the industry's profits, while Android phone makers control the market share. Which one is better? For customers, it seems that Android's model is clearly catching up, but looking from the point of view of companies, Apple certainly does not mind the profit.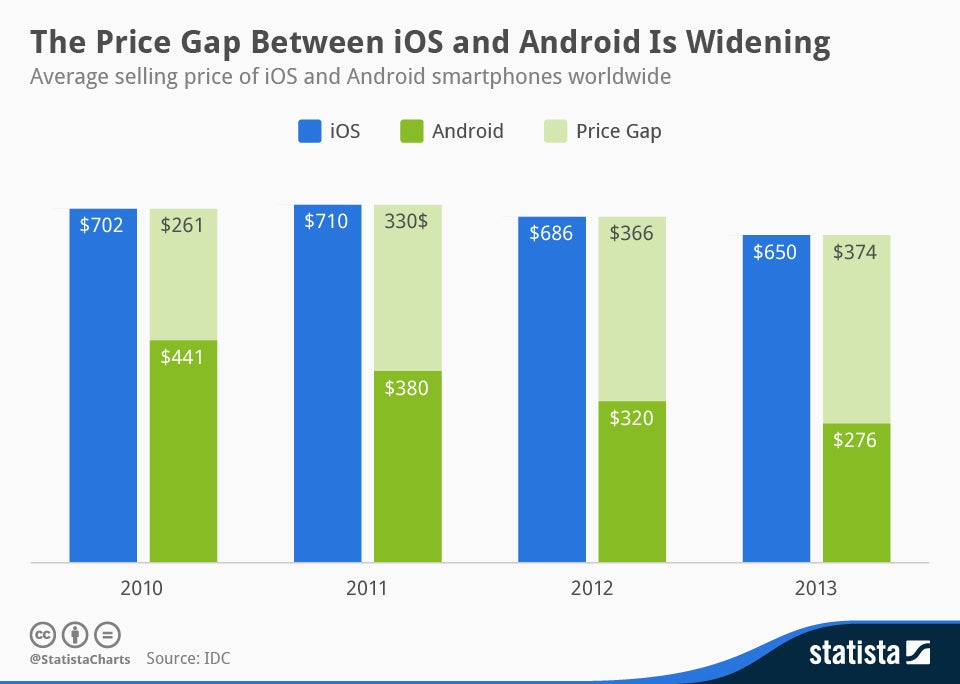 source:
Statista
Recommended Stories