Aukey's 20,000mAh power bank is just $21.99 from Amazon with this coupon code
8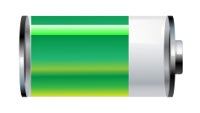 If each afternoon you're already thinking of ways about how you're going to find an outlet to charge up your phone, you probably would do well with a power bank. It just so happens that Amazon has quite a deal on one with a huge capacity. The Aukey 20,000mAh power bank has enough juice to keep your phone running for a long time.
Normally priced at $29.99, if you use the coupon code XWLOGID4 when you checkout, the price drops down to $21.99. That is a 27% haircut for merely typing in a combination of eight letters and numbers.
The device offers Aukey's AIPower Technology, which helps the power bank compute the input current of the device you are charging. This allows it to generate the fastest charging speed. And with a pair of USB ports, more than one phone can be charged at a time. Heck, it even comes with a flashlight if you get stuck in the dark.
The manufacturer states that this model does not work with Qualcomm's Quick Charge 2.0. If you want an Aukey power bank compatible with QC 2.0, the company recommends its 10,000mAh unit.
According to the manufacturer, this unit will charge the
Apple iPhone 6
up to seven times, and will fully charge up the
Apple iPad Air
. It will also work on Android phones and tablets, and other devices that feature a USB port. The power bank fully recharges in 10 hours using a 2A adapter, which is not included.
If you have a phone or tablet with poor battery life, or you are going to be away from an outlet for a while, this just might be the most valuable accessory in your possession.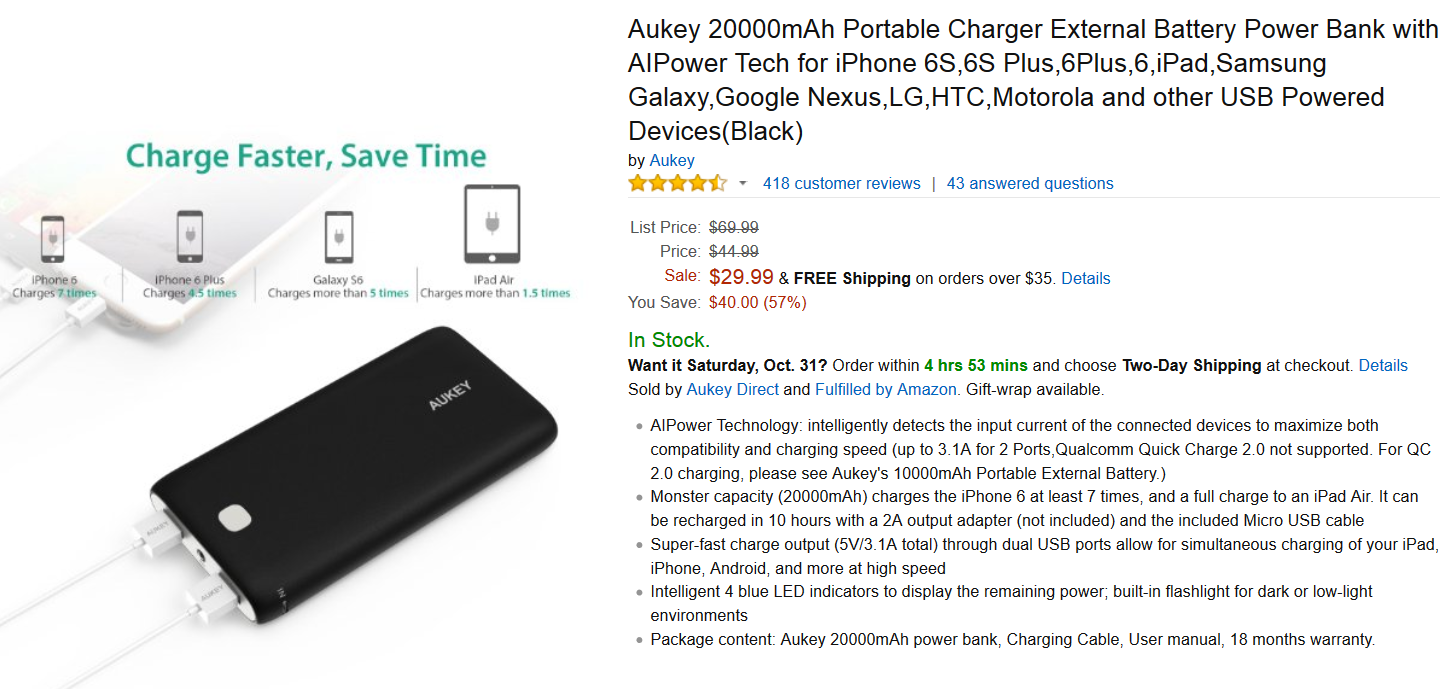 Aukey's 22,000mAh power bank is only $21.99 from Amazon with a coupon code
source:
Amazon
via
AndroidAuthority