"At least one" upcoming 2013 Android phone will have fingerprint sensor like iPhone 5S
60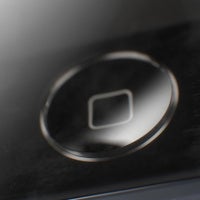 The Apple iPhone 5S is not even out yet, but all rumors agree on one thing - it will come with a fingerprint reader built right into the home key, a feature that aims to bring improved security and can have huge reverberations for mobile payments. This could truly become the
iPhone 5S
' big stand-out feature, but now the Wall Street Journal confirms that
"at least one"
Android phone will come with a similar fingerprint sensor baked right in.
The publication known for having sources close to Apple and Google quotes a
"person familiar with the matter"
saying that Apple's decision to put in a fingerprint sensor will influence other companies to follow suit. Moreover, this mysterious new Android smartphone is expected to arrive this year. However it is not yet clear whether that smartphone will be coming to the United States in particular.
Now, fingerprint sensor in devices are nothing new. We've been seeing them appear on business oriented notebook computers for years, and we've also seen them on smartphones like the
Motorola Atrix 4G
, a phone released way back in 2011. The problem with the
Atrix and its fingerprint reader
was that it just wasn't any good - it did not always work properly and it wasn't meant to last long years.
Now, we expect much better from Apple. Cupertino acquired renown fingerprint reader maker Authentec last year, and is said to have included the sensor into a sapphire made home key. This should make it durable and long lasting.
All this comes amidst talk about passwords being an imperfect way to protect mobile devices that could easily be lost or stolen, and sensitive data compromised.
source:
Wall Street Journal