At Bat 2013 ready for Spring Training
5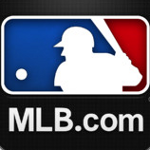 At Bat 2013
is now getting its SpringTraining update for the Apple iPhone, Apple iPad, Android and the Amazon Kindle Fire. A version for BlackBerry 10 is expected to be ready by Opening Day. Among the new features is the ability to port over to a PC or Mac all access to the radio broadcasts of MLB games, and universal iOS and Android support across all enabled smartphones and tablets. Some of the new features can only be accessed on a tablet, such as sortable stats, which can be viewed only on an Apple iPad or Android tablet. Many baseball fans are statistics junkies and this feature is bound to provide hours of interesting study.
New features for the Apple iPhone and Android smartphones include updated individual team pages and news sections, expanded video highlights and a library of classic video. Want to see the Miracle Mets win the 1969 Series again? How about watching Steve Bartman cost the Cubs the pennant in 2003? Also new for 2013 will be a number of new push notifications for the Apple iPhone only.
With the Spring Training update, the Apple iPhone, Apple iPad and select Android phones and tablets will be able to show 200 Spring Training games with a subscription to MLB.TV Premium. All devices will be able to hear the radio broadcasts of Spring Training games and will also display league-wide scoreboards and batter-by-batter action of all games. Breaking news from spring training camps and all stats will be available through all devices to subscribers.
Like player's salaries, the At Bat 2013 app has shot up and now costs
$19.99
for the whole season. iOS users can select to pay $2.99 per month with the recurring billing option. The Opening Day update will soon be here, so why not start the season now and follow the 2013 Spring Training schedule of your favorite team. And it says right here that Miami Marlins slugger Giancarlo Stanton will hit
65 homers
this year.
source:
MLB
via
9to5Mac