Asus to take on the Apple iPad with a "secret weapon"
8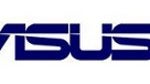 Computer manufacturer Asus may be ready to pull something out of their sleeves, something they consider to be a "secret weapon" in what is turning into a tablet war against the upcoming Apple iPad 2.
Jonney Shih of Asus made it loud and clear. Later this year, they will be unveiling a "secret weapon" to battle against the Apple iPad 2. Nothing is known and he declined to unveil any details about their hopeful iPad killer.
Asus unveiled four tablets last month at the Consumer Electronic Show. They are quite impressive based on the specifications, so this so-called secret weapon must be packing something that tablets have never seen before.
For all we know, the secret weapon could be something related to the software, or even something with the hardware. We will all just have to wait for Asus to pull the covers off later this year. Tell us what you think of the escalating tablet wars in the comments below.
source:
Electricpig