Asus is sticking firmly to selling the Transformer 2 for $499
5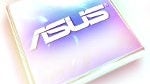 Heated competition is forcing many companies to rethink their strategies when it comes to pricing for tablets – and it couldn't be any more sober feeling after Amazon came to the table packing some
serious heat with its Kindle Fire
.
Already, we've been seeing quite a few respectable tablets getting some
much-needed price drops
, which some see as a response to what Amazon recently announced with its Kindle Fire tablet. Well, that's not causing Asus to shudder in fear because Asustek CEO, Jerry Shen, firmly commented that the company has
no
intentions on cutting the price of its existing Eee Pad Transformer tablet. Even at its current pricing, it's undeniably hard to not consider it over others – mainly due to its competitive pricing and combinational form factor.
Furthermore, Asus is moving forward in bring its successor, the
Transformer 2
, to market with a price tag of
$499
. As it stands right now, market watchers are actually expecting to see Asus follow suit by dropping the price of the current Transformer, which can potentially cause them to delay the Transformer 2 if they go through with it.
On the other hand, Asus has other plans in mind and they believe that Kindle's Fire tablet will only account for 20% to 30% of the tablet PC shipments. In contrast, they're adamant that 10-inch tablets will still be the preferred and mainstream specification – hence, that's probably why they're not going to modify their existing pricing.
Knowing that, should we realize that the $500 price point is starting to feel a bit on the premium side now?
source:
DigiTimes
via
Android and Me