Asus ZenWatch to be released in the US November 9th for $199
12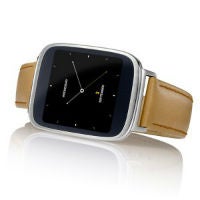 The Android Wear device ecosystem is starting to fill out a bit. We're up to five different smartwatch models from four manufacturers and more overall choices once you take into account different finishes and watchband options. The next option on deck is the Asus ZenWatch, which we've gotten details on before, but now we know that it will officially go on sale November 9th in the US for $199.
The Asus ZenWatch is expected to stand out for a couple reasons. First, it has a rectangular display, but has a more rounded metal face, not unlike the
Apple Watch
. Additionally, this is the first Android Wear device that will be showing manufacturer customizations. Google had outlawed customization until now, but is starting to open up the platform to differentiation the same way that Android itself is. We don't know exactly what this will mean, although Asus has noted a couple things like ZenUI integration, and options to cover the watch display with your palm to silence an incoming call.
The hardware itself is about what you would expect from an Android Wear device. The same innards as most of the rest - Snapdragon 400, 512MB RAM, 4GB storage, and 1.63-inch 320x320 display. Although, it should be noted that the ZenWatch will have less water/dust protection than most and is only rated IP55, which means no immersion in water. Of course, there's only two days until release, so we'll get the full story soon enough.