Asurion listings point to BlackBerry Torch 10000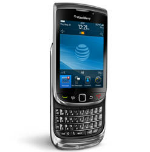 There isn't a lot known about it, or when it may be launching, but device listings from handset insurance company Asurion points to a BlackBerry Torch 10000 on the horizon. There are a lot of strange things about this listing, so we're not sure what good info can really be taken away from it.
It's also unclear whether this Torch would be a full touchscreen or a QWERTY slider model, since RIM has split the Torch line into both variants. The one thing we can take away is that this device will be coming to AT&T at the very least, because it was found in the AT&T dropdown list for devices. We'll keep an eye out for any more info on it.