As the holiday season is about to get underway, stay safe on the road
5
This article may contain personal views and opinion from the author.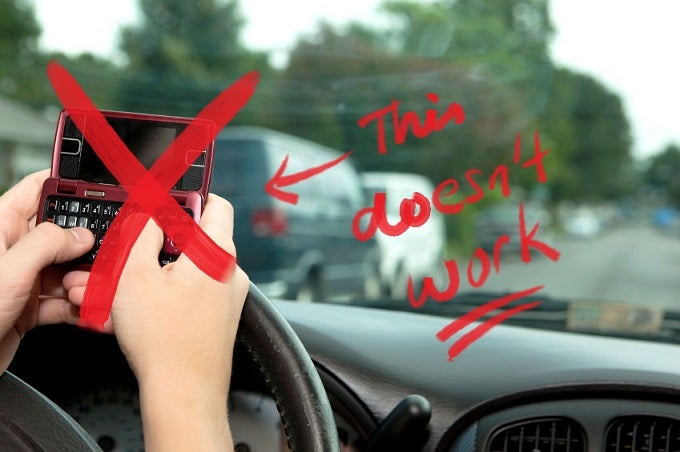 In the United States, the Thanksgiving holiday generally marks the beginning of the holiday shopping and traveling season. While some retailers do their best to start talking about Christmas and other holidays after Halloween, the fourth Thursday of November is a far more appropriate time to get festive.
With the increase in traveling and shopping comes the increase in automotive traffic. With the increase in automotive traffic invariably equates (on some scale) to an increase of people who do not actually know how to drive, and even worse, these people
do not know
that they don't know how to drive and
even worse than that,
they are probably texting while pretending to know how to drive anyway.
It is simply a law of averages. Traffic incidents increase, drunk driving incidents increase, etcetera. Police know this too, and they are starting to get pretty savvy in the most populous states, like California and New York.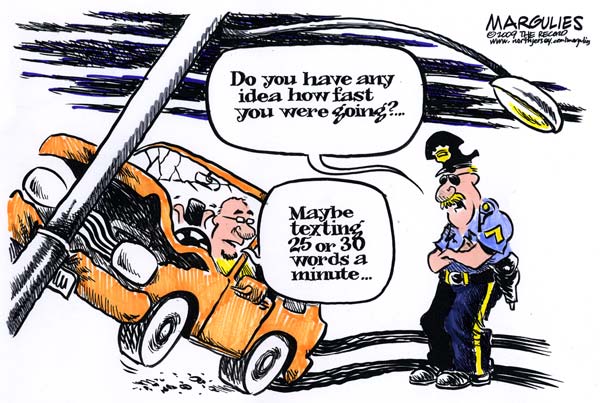 While this comic is amusing, you need only remove the filter from your search results to see what the real crashes from texting and driving look like
State police agencies are increasingly adopting the use of SUVs to conduct their patrols in areas where they used to use the venerable Ford Crown Victoria. In California, new fleets of Ford Explorer SUVs are joining the California Highway Patrol and becoming more and more visible along the congested Intersate-80 corridor (and other freeways) between San Francisco and Sacramento. In New York, the state police there are expanding their use of the Chevy Tahoe. These vehicles provide better visibility, hold more stuff…and they allow officers to peer down into your cars to see if you are trying to text and drive at the same time. If you get caught, the fines start at rates higher than speeding tickets in almost every instance (plus points against your license – five points in New York alone).
I already know this is going on because as I meander through the roads of Northern California I see more cars pulled over by SUVs and I see more distracted driving. Yes, I actually notice stuff like that. What's tragic is that these ding-bats don't even try to hide their distractions – observe the hand holding the phone up high so they can see what they're writing while thinking they can pay attention to the road – a measure of their ignorance as well.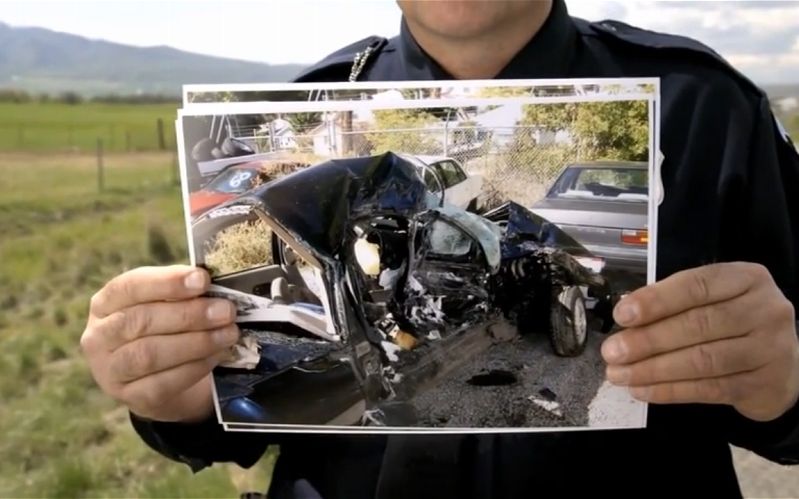 What makes these crash results seem so much worse is that distracted driving pretty much means there is no ability to react to avert the collision - meaning, no braking or corrective steering, resulting in full speed collisions
Thank God for Botts' dots. First used in California, Botts' dots are round, raised, non-reflective lane markers in the pavement. Many states and countries use them now. For those that can't be bothered by actually looking at the road, they let the dots tell them when they need to adjust their lane position as the tires start bumping along the dots (something we call "driving by Braille").
I digress, as we enter the festive time of year, and a bunch of us get new gadgets as gifts, or use our fancy gadgets to guide us to Grandma's house, let us not use them to text while driving. Let us instead keep our eyes on the road and phone out of the way with the Bluetooth on if we want to talk to someone.
Even better, let someone else do the talking and device handling while you're driving. We don't want you to get busted by the fuzz and have to pay a nasty fine (fines
start
at over $200 in some places). We also don't want what you think is a quick one-second distraction to turn into a ten-second distraction that causes an accident getting people hurt (or worse). We want you to be alert, healthy and safe (and alive) so you can keep reading our stuff (call us selfish), and we want to know what kind of cool gifts you get over the holidays.