As of June 3rd all Canadians fall under "Wireless Code of Conduct," cuts short 3-year contracts, more
1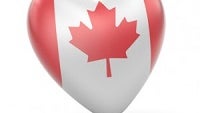 A new regulation took effect today in Canada. The Canadian Radio-television and Telecommunications Commission (CRTC), Canada's version of the FCC, implemented a "Wireless Code of Conduct," which is a sharply customer-centric provision governing the wireless industry.
The biggest and most immediate impact the Wireless Code has in the market is that it basically kills three-year contracts, up to now still common place in the great white north.
Requiring that all smartphones purchased on a subsidy (contract) must be "paid off" within two years. That essentially nullifies existing three-year contracts, meaning that if a customer picked up a snazzy
Samsung Galaxy S4
on a three-year agreement in June 2013, he or she could cancel service today without penalty.
The Wireless Code also imposes limits on roaming and data overage charges (which also limits usage). If a customer is traveling internationally, once roaming fees hit $100, the carrier must obtain customer consent to continue service and acknowledge additional charges before service can continue.
There is now a mandatory minimum trial period of 15 days (30 days if the customer has a disability), allowing a customer to return a device without any termination fee. Cancelation of service where an early termination fee may still apply must be calculated based on the remaining value of the subsidy of the device.
Devices can now be unlocked without restriction after 90-days into a contract, though there is no apparent guide to who much a carrier may charge for such service.
As with some government regulations, one would think there is a lot of fine print. While there is a lot of detail, the Wireless Code of Conduct is itself, not terribly complicated.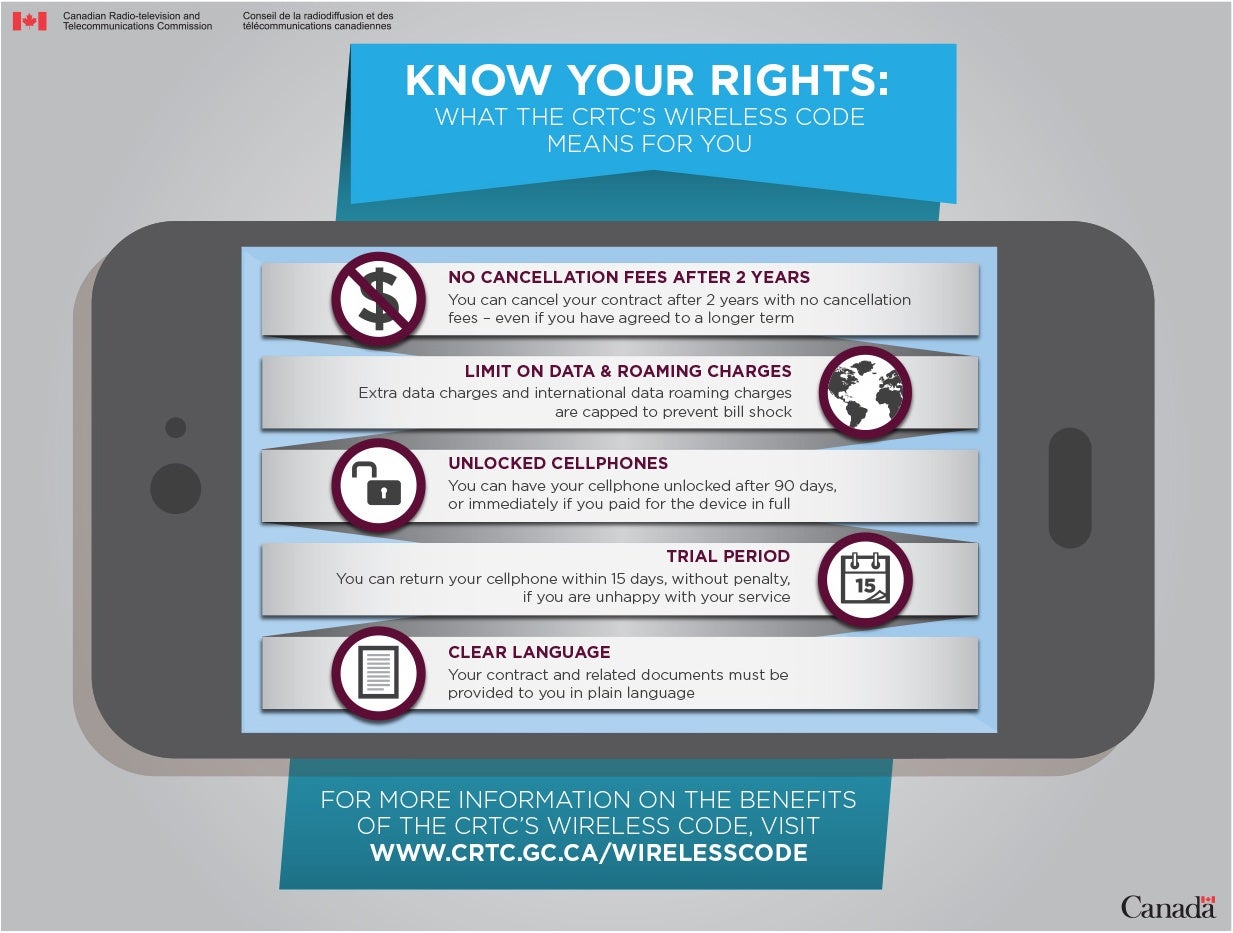 via:
MobileSyrup