As US tablet sales decline, carriers report an increase in cellular-connected tablet sales
10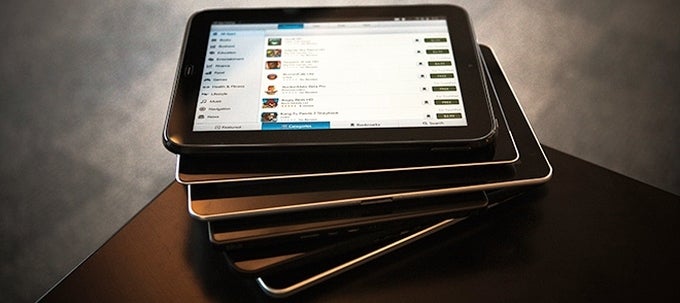 Although US tablet sales have declined considerably over the past couple of years both, it looks like US carriers are selling an increasing number of cellular-connected tablets, generating hefty additional revenues in the process.
During the first quarter of 2015, tablet sales in the United States are estimated to have declined between 7 and 3 percent compared to the same period a year ago. While Strategy Analytics says that US tablet shipments declined from 13.8 million in Q1 2014 to 13.4 million in Q1 2015, IDC reports that the market has shrunk from 9.6 units million shipped a year ago to 8.9 million units shipped in Q1 2015.
However, although the US tablet market appears to be shrinking, analysts say that sales of cellular-connected tablets have grown from 2.2 million in Q1 2014 to 3.2 million in the same period of 2015, a 45% increase year-over-year.
Digging deeper in the first-quarter financial reports from the major US carriers, Fierce Wireless found that AT&T, Verizon, and Sprint, all managed to add an increasing number of postpaid tablets during the first quarter.
Verizon, the largest carrier in the US by subscriber count, sold 820,000 LTE-enabled tablets in the first three months of 2015, an increase of 29% YoY. AT&T added 711,000 of them, an increase of 127% compared to the same period of last year. Sprint added 516,000 postpaid tablets during the time period, an increase of 47% YoY. According to analysts, this increase in cellular-connected tablet sales is what's allowing Verizon, AT&T, and Sprint to maintain a growth of overall postpaid subscribers, despite hemorrhaging phone subscribers to T-Mobile.
T-Mobile is the only major carrier in the US that doesn't seem to rely on sales of cellular-connected tablets to counter the loss of phone subscribers, as the Magenta carrier is actually adding phone subscribers at an alarming rate for its rivals.
As far as what these tablets are, it looks like entry-level models are the top-selling tablets, as the average customer seems to be generally interested in purchasing a cellular-connected tablet that doesn't break the bank.