Are you subscribed to a music streaming service like Spotify or Apple Music?
29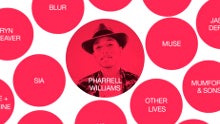 We all love music. And with services like Spotify, Apple Music, Google Play Music, Rhapsody, Tidal, and many, many more, it's never been easier to access vast catalogs of music on the go, right through your smartphone. If there's ever been a compelling reason for your dad to move away from his feature phone, it's the promise of free access to his U2 collection that'll convince him, not Candy Crush Saga (though that one is like digital heroin).
However, with so many services available, it's increasingly a question of choice, and making one can be rather hard. Of course, most of us generally stick with what we've come to know and will need a pretty good reason to switch, so it's kind of interesting to see if newer services — like Apple Music — have picked up. In other words, it's bean-counting time!
So, are you subscribed to a music streaming service? If yes, which one?