Are these AT&T micro-SIM cards meant for an LTE iPhone 5?
32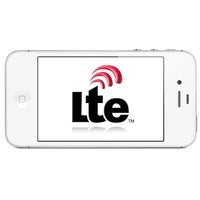 Well, well... look what an anonymous tipster just slid under our door! It appears that AT&T is about to receive a whole new batch of micro-SIM cards. What is so special about them you ask? That they are LTE-enabled, as it becomes evident from the spy shots that we have embedded below.
Now, one of the possible explanations to this is that the new micro-SIM cards are meant to be installed in the upcoming
Nokia Lumia 900
, which as we know will fly on AT&T's 4G LTE network. However, can you think of another smartphone that uses micro-SIM cards? The
iPhone 4S
, of course, and its successor, which might be known as the iPhone 5, is most definitely going to use micro-SIM cards as well. Unless Apple decides to jump straight to
nano-SIM cards
, that is.
Our point is that since AT&T is now getting LTE micro-SIM cards, this could be an indication that the next iPhone will finally support 4G LTE connectivity. Quite a long shot, we know, but hey, the guys at Morgan Stanley also believe that
the iPhone 5 will boast an LTE radio
. On the other hand, the
Nokia Lumia 900 is expected to launch on March 18
, while a new iPhone iteration is far from likely to
make an appearance before WWDC in June
. That being said, the chips that you see in the photos are more likely meant for the former smartphone, but then again, we don't really know for sure. What do you, guys and girls, think?
Thanks goes to our tipster!