Are ads coming to the Gmail app for Android?
38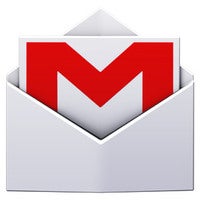 Like it or not, Google's Gmail application might soon start displaying advertisements. Yup, that's the app pre-loaded on most Android smartphones and tablets – the app used by over hundreds of millions of people worldwide. How do we know? Well, clues pointing at that direction have been discovered in the code of
Gmail 4.6, which rolled out several days ago
. A thorough examination reveals that the app contains references to advertisement functions, as well as images and classes controlling the way they appear.
While we aren't sure how advertisements will be displayed in the Gmail app, hints in the code indicate that the user will have the option to save ads they are interested in, kind of like bookmarking a promo deal. Saved ads will likely be stored as messages. Ads that the user doesn't like can be dismissed, and we hope they won't be displayed again afterwards.
Ads aside, there's more coming to Gmail for Android soon. Mail that is stuck in your Outbox folder, not being sent due to a network issue or some other problem, will cause a warning to appear when opening the Sent folder. Also, new email notifications have been tweaked. If the sender has no photo assigned to them, their initial will be displayed instead of the default contact placeholder image. The rest of the changes are just cosmetic, such as the darker icons and labels.
So, guys, how do you find the idea of having ads displayed in Gmail? Let us know down in the comments!