Are U.S. carriers selling your personal information to third party authentication firms?
10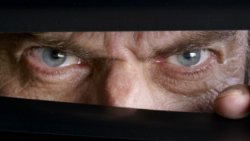 Had this demo web address not been disabled due to publicity, you could have opened
https://bit.ly/crazymobiledemo
and been prompted to type in your zip code. Click on "begin," and you would have seen on the screen your name, home address, mobile phone number and the latitude and longitude related to your current location. A second demo, which didn't require you to reveal your zip code, has also been disabled. That address is
https://bit.ly/mobilescary
.
Had these sites not been disabled, they would have taken the IP address from your handset to find all of the information we cited in the above paragraph. The first site belongs to Danal, a company that calls itself "the premier global provider of mobile identity and authentication solutions." The second site belongs to Payfone, another firm providing authentication services. And if you want to know where these companies are getting your personal information from, your mobile carrier is the one feeding it to them.
When enabled, the demos work only if the IP address of the person requesting the information matches the IP address being looked up. In other words, the demo will provide information only if a person is looking himself up from his own phone. But the payfone.com API will allow paying customers of the company to look up information simply by stating that the user has given his consent. This means that those who pay Payfone have access to your personal information. And considering that Danal is also in business to make money, they also will provide its paying customers with your data.
And again, this information is provided to these companies by certain U.S. wireless operators who are selling it to these third party authentication firms. And these companies are turning around and selling it to anyone with the cash to subscribe to their services.
Since the demo sites aren't working, you can't determine if your carrier is throwing you under a bus. We will try to get in touch with the four major U.S. carriers to get their side of the story. Stay tuned.
source:
Medium
via
TechCrunch