Arcam MusicBoost is an iPhone 6 case with dedicated DAC, headphone amp, and internal battery
7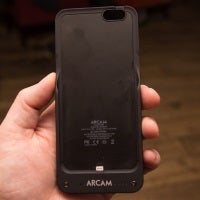 British hi-fi audio and home video equipment maker Arcam introduced a new iPhone case it has been working on for a while. Aside from protecting your
iPhone 6
or 6s, the Arcam MusicBoost case improves the headphone listening experience on both by incorporating a dedicated DAC and headphone amp, powered by an internal battery.
It charges through the Lighting connector at the bottom and is capacitious enough to make for a 120% battery increase, so the case is also a battery case in addition to a slip-on audio enhancer! However, some of that power does go towards powering the DAC and amplifier, which is better than sucking on the iPhone's electrons, after all!
Bypassing the handset's built-in audio chip, Arcam's equipment is able to deal more power to whatever headphones you're using, which means you can count on it to drive larger, studio-grade headphones. Of course, the audio being processed is coming straight from the iPhone, be it from iTunes or Spotify.
The case itself appears sturdy and understated, adding quite a bit of extra girth to the iPhone 6, which is probably unwelcome for anyone who finds bumper cases ever so
not
aesthetically pleasing.
With a costly price tag of $184 (£120), the Arcam MusicBoost Case probably won't be a hit seller, but then again, audiophile equipment is a niche type of product. But we can see how everyone who owns a high resistance pair of headphones for themselves could benefit from Arcam's case.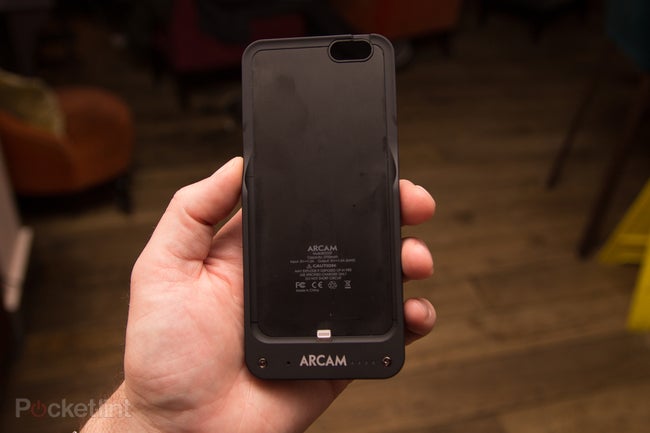 source:
Pocket-Lint