Apps with 3D Touch on iPhone 6s: here is a list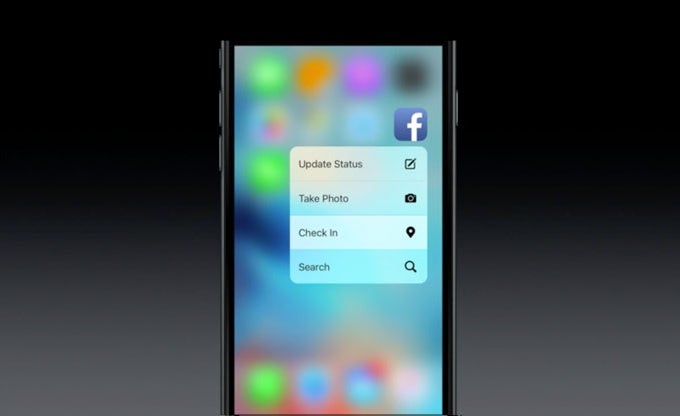 3D Touch is without a doubt the signature feature of the Apple
iPhone 6s
and
iPhone 6s Plus
: it opens up a new, quicker way to interact with apps that is much more efficient and might prove to be a huge time saver, and just a big convenience.
At launch, 3D Touch works with Apple's core, first-party apps - things like the dialer, where you can quickly 3D Touch and call your recent contacts, or with mail, calendar and others, where similar functionality is available.
Many third-party apps already support 3D Touch
And while you might think that it will take quite a while for third-party apps to support the feature, that's not quite true. Today, on the very launch day of the new iPhone 6s series, we're rounding up the third-party apps that already support or have definite plans to support the new interaction model with 3D Touch.
No one manually curated list is fully comprehensive, so if we've missed an app that already supports 3D Touch feel free to let us know in the comments right below.
iPhone 6s apps with 3D Touch
Facebook (click for iOS download link)
: Apple showed how you can use Facebook with 3D Touch right at its official event, so it is no surprise that Facebook promised it will support the feature. The update is not yet live on our app, but we expect it to go live in the very near future, and you can take a look at the image above to see how 3D Touch will be used with the Facebook app.
Instagram
: The new 3D Touch functionality allows you to quickly navigate around your feed and post an image quickly
Pinterest
: With 3D Touch you can now "Peek" and "Pop" into Pins, or jump right into search or creating a Board from your home screen
All Readdle apps:
iPhone 6s games with 3D Touch