Apps are the solution to aid emerging economies in Asia
1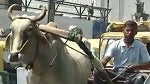 Very often, when we think of Asia we think of high-technology. After all, Asia is home to where cutting edge gadgets and technology get developed.
There is a flip side to that coin though, most of Asia is not in that state of development and in fact, the majority of Asians live in a state of poverty. There are obvious challenges presented to people that live in such circumstances, chief among them are health problems.
An exhibition was held in India recently, "Apps for Asia – Redesigning Development" showcased a number of applications that are designed to help people track their nutrition intake, or assist health facilities in finding blood donors, as well as alert blood donors when specific help is needed.
What good is all this when smartphones command such a premium you might ask? Well there has been a huge push for affordable technology to penetrate these emerging markets. Most notably, the
Nokia Lumia 520
has already rocketed to the
number 1 slot in Windows Phone share in less than a month
in India.
Apps for Asia is a co-creation of the Asian Development Bank and Microsoft. While even low-end devices like the Lumia 520 are still not within reach of impoverished populations, the fact that we are seeing this level of technology already so affordable in just a few years of the "iPhone revolution" is a testament to what is in store for the future.
source:
Reuters