Approved NJ bill aims to address 'sexting' by teenagers with intense education
29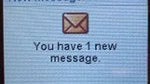 Now that cell phones are being perceived more as a necessity in our society, not only is it keeping people freely engaged with one another, but at the same time, some younger people out there are using it for other purposes like "
sexting
."
Well,
New Jersey
is one of the states across the US facing this threat head on as a new bill was
approved
yesterday by the Senate Budget and Appropriations Committee. Specifically, measure A-1561 was approved by a unanimous
78-0 vote
by the Assembly back in March, but now it's pushing forward and moving to the Senate for final legislative approval.
Assemblywoman Pamel Lampitt said, "Teens need to understand the ramifications of their actions, but they shouldn't necessarily be treated as criminals. We need to create a path that places education and forgiveness before arrest and prosecution. Young people – especially teen girls – need to understand that sending inappropriate pictures is not only potentially illegal, but can leave an indelible mark on them socially and educationally."
Essentially, juveniles caught sending any explicit photographs with the cell phones are not going to be facing any criminal prosecution, but instead, they'll actually be required to go through an
intense education process
that would show them the ramifications of their actions. Compared to other states, New Jersey's approved bill is much more forgiving seeing that teenagers are generally charged with some serious criminal offenses instead – like the distribution of child pornography.
source:
New Jersey Newsroom
via
Textually