Apple's stock may end up in the red, as analysts issue warnings on 2016 iPhone sales
19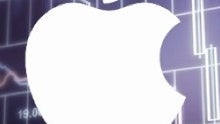 When the Fed raised the interest rates yesterday, the expected dip in stocks didn't happen, as the pundits explained how Janet Yellen's announcement has already been baked into the pricing. In fact, the Nasdaq ended significantly up, lifting most tech stocks with a similar amount. Most, but not every institutional investor's darling - Apple - whose stock rose less than a percent with the broader market, and has lost 18% since its record highs in April, with the last week alone witnessing it slide 4.4%.
One of the reasons for Apple's ho-hum performance lately are a few analyst reports that came out and underscored the weakness in Apple's revenue potential for the fiscal year ahead. On Wednesday, Bank of America adjusted its iPhone shipments forecast for 2016 from 230 million to 220 million. The financial advisers from Raymond James also cut their unit sales expectations for the iPhone, but with 5 million units only - from 229 million to 224 million. Earlier in the week, it was Baird Equity Research's turn to revise its predictions down to 234.7 million as well, mounting more pressure on Apple's share price. All analyst memos cited weakness in Apple's supplier earnings forecasts as the reason for their iPhone shipment adjustments for 2016.
While it's not easy to judge orders by reduced supplier numbers, as those companies work with names other than Apple, usually the team from Cupertino is one of their biggest clients. Thus, when
Imagination Technologies
, whose graphics processing chips are used in Apple's custom SoCs, lowered its operating profit forecast for the year ahead, one ought to think why. Yet another Apple supplier, Dialog Semi, added fuel to that fire by cutting its revenue and profit estimates for 2016, and all those profit warnings and shipment forecast cuts have apparently spooked investors a bit, to the point that Apple might now close in the red for 2015. We wouldn't worry too much about a company with $200+ billion in cash, though.