Apple's smartglasses may come with 3D cameras, but with no dedicated displays
8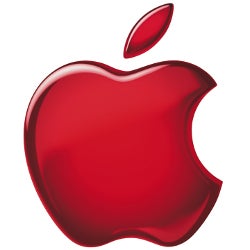 Back at the end of June, we told you how former Wall Street analyst Gene Munster said that
the Apple iPhone will eventually be supplanted in popularity by the company's rumored pair of AR smartglasses
. Munster says that iPhone sales will peak in 2019 with the launch of Apple's smartglasses beginning the following year. It is hard to believe that a pair of glasses with Augmented Display will become more popular than one of the most beloved smartphone brands in the world.
Smartglasses are going to be a whole new ballgame, although at first blush the product will drive iPhone sales since the so-called Apple Glasses will need to be paired to a connected iOS powered handset. At the moment, Apple is said to be exploring possible features for the product which will in turn drive how the glasses will be designed. One possibility being explored would allow users of the glasses to control cameras, sensors and screens from a smartphone, and turn them toward the user's faces. The glasses could feature 3D cameras that lead to no particular dedicated display on the device.
While one Foxconn insider says that the product will not feature a camera in order to save battery life, a report in the Financial Times disagrees. A microphone attached to the frame of the glasses will allow for directions and requests to be made to Siri.
That Apple is taking this project seriously can be determined by the quality of the engineers it is hiring for the AR glasses. Some now working for Apple have been involved in Microsoft's HoloLens device, or have worked on the Oculus Rift VR headset.
It is still very early days for the smartglasses, but it appears that there is some support from companies like Apple who is looking to make a major consumer product out of the category.
source:
BGR