Apple's print ad for the new iPhones shows their actual sizes
54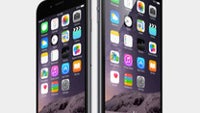 For many potential buyers of the 4.7 inch
Apple iPhone 6
and the 5.5 inch
Apple iPhone 6 Plus
, the larger screen sizes of the new models is something that they have yet to see up close and personal. It is hard to gauge the true size of either new model without actually seeing a real-life representation of it. Some iPhone users have never held a handset with a screen larger than 4 inches.
To help consumers get a better idea of just how big the new iPhones are, Apple has produced a print ad that appears on the back cover of
Rolling Stone
. The ad includes pictures of both new models in actual size. With 1.5 million subscribers, we wouldn't be surprised to see some of the magazine's readers popping into the Apple Store to purchase one of the new handsets.
Kudos to Apple, first for realizing that many consumers interested in the iPhone might not have an idea how big its new phones really are. And then we have to give Apple credit for using life-sized photos of the iPhone 6 and iPhone 6 Plus in the ad. It is not the first time that such photographs have been included in a print ad, but you'd be hard pressed to find a better use for them. What about that
Apple iPhone 5s
? That belongs to the photographer who was comparing his 4 inch model to the pictures of the newer versions.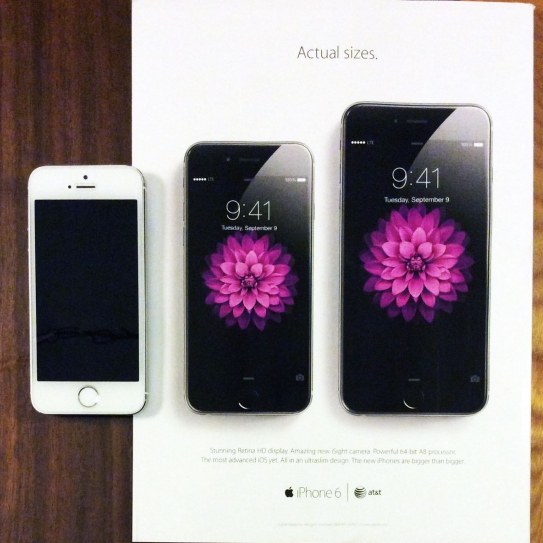 Print ad for the new iPhone models shows them in actual size
source:
TheMacObserver
via
AppleInsider