Apple's patent application suggests a 'secondary display' on the bezel of a device
10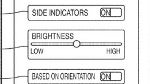 Apple filed an application with the Patent and Trademark office in 2009 entitled "Electronic Devices with a Primary Display and a Selectively Illuminated Secondary Display."The concept, just being released by the U.S. Patent and Trademark Office, has to do with the limited real estate on the screen of a cell phone. While currently, buttons on the display show Apple iPhone and iPad users where to press on the screen, freeing up that space would allow for more content to be displayed on the phone's touchscreen.
To free up some more screen space, indicators and touch-sensitive buttons would be moved to the bezel that surrounds the screen of a handset, and help the user of the device navigate the unit by pointing out where to press the screen, or to act as the input button itself. The secondary display, which Apple called a "printed segmented electroluminescence display" in the filing, would illuminate some of the area of the bezel, or display icons or graphics which would be appropriate for an active application. The secondary display would also take into consideration the orientation of the device, whether it is being held in portrait or landscape mode.
One major advantage of using the bezel to house the secondary display is that it would keep the users fingers from getting in the way of running the app. That could be very useful if the device was being used to play a video game.
source:
AppleInsider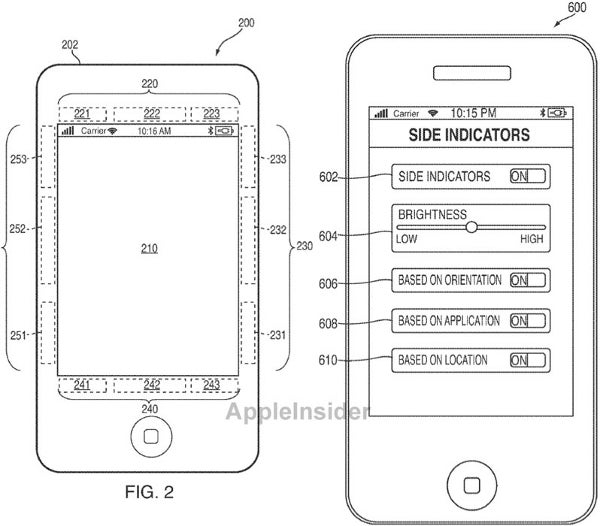 Apple has filed an application for a secondary display to be placed around the bezel of an iPhone