Apple's multi-sensor stylus patent throws more weight behind 'iPad Pro' rumors
42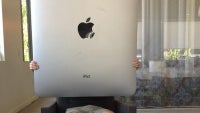 Rumors pertaining to the so-called 'iPad Pro' have been incessant, with recent reports suggesting that it may include a large
sapphire glass display
,
NFC, Force Touch
, and other niceties. Today, a new patent filing spotted by AppleInsider sheds light on an
"Expanded Function Touch Sensor Implement,"
which, in layman's terms, refers to a stylus. Given that some of Samsung and Microsoft's larger, 'Pro' tablets include styluses, it seems that Apple may intent to follow suit.
Published this week by the U.S. Patent and Trademark Office, the patent number US20150138128 details a stylus-like implement packing a number of sensors, which would offer an input that better mimics the natural interaction of the human finger. Apple argues that when a finger (or other body part) touches a capacitative display, it can
"mash"
against the surface, manipulating the input in a way that current styluses cannot replicate. But by including several different sensors capable of detecting variables like angle and distance, this device could go above and beyond what is currently possible, including a potential delve into 3D functionality.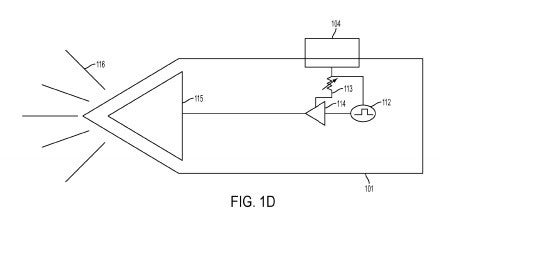 The filing also mentions a
"grip sensor"
aimed at detecting force of grip on the implement, as well as a pressure sensor, which underlines those Force Touch rumors we mentioned earlier. There are references to a
"strain gauge,"
able to detect the amount of strain being placed upon the instrument by the user, and, similarly to the Samsung S Pen, Apple's stylus could include one or a number of hardware buttons.
Incidentally, this isn't the first patent filing that alludes to the idea of a stylus, and once again, shows that Apple is not afraid to test ideas that its late co-founder Steve Jobs staunchly opposed. From larger smartphones to smaller tablets, the Cook era of Apple has defied its former CEO continually, and looking at the sales of the iPhone 6 and 6 Plus in particular, has been unquestionably correct to do so.
At the launch of the original iPhone, Jobs famously quipped:
Who wants a stylus? . . You have to get 'em, put 'em away, you lose 'em. Yuck! Nobody wants a stylus. So let's not use a stylus.
Still, this filing, along with a string of previous patents relating to stylus-esque peripherals, indicates that Apple is at least considering the idea of such an implement. There's a good chance that, like so many patent filings before it, this one could amount to nothing, but given the constant iPad Pro speculation, there's reason to believe that this newly-published idea could see real-world use.