Apple's iOS 9 rumored to come with integrated Google Now competitor and augmented reality feature
48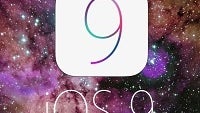 According to a source with a very good track record when it comes to breaking news about upcoming Apple products, the Cupertino-based tech giant is currently working on a Google Now competitor.
Apple is said to integrate this Google Now competitor in the upcoming iOS 9 alongside several other interesting features.
According to the source, the new capabilities will be demonstrated on stage by the company next month at the 2015 Apple WWDC, a conference that starts on June 8 in San Francisco.
One major pillar of the Proactive initiative is described as an evolution of Spotlight, and is said to be referred to as the 'Proactive' program internally. The technology is said to be the fruit of a long-term project that made its debut in iOS 8, when Spotlight received the ability to retrieve Wikipedia search results.
In some early iOS 9 builds, Spotlight is said to be found at the left of the home screen, a position that is similar to where the feature was located prior to iOS 7. The source also notes that in other builds, the feature is also accessible as a pulldown menu like in the current iOS version, hinting that the final details have yet to be finalized.
Aside from expanding on the traditional search functionalities of Spotlight, Apple is rumored to update the OS layer to include information that it extracts from the data timetable of the user. This is the predictive part, the Google Now competitor.
One example is the ability to extract data from upcoming Calendar appointments. As you get near the time of the meeting, the Spotlight screen will be updated to include information that pertains to the meeting, such as directions to the location, an estimated arrival time, and a recommended time to leave based on live traffic data. In iOS 9, Spotlight is also rumored to be able to analyze user patterns and make app recommendations, or suggest restaurants when it's about time for breakfast, lunch, or dinner.
If these things sound familiar, it's because Google Now offered highly similar features on Android devices for quite some time now. However, before comparing apples to androids, we'll have to wait and see how these new features appear in practice.
Aside from these enhancements to Spotlight, Apple's proactive initiative is also said to bring several improvements to its Maps application. The source describes a two-dimensional map view with overlaid local interest points. Apple is also rumored to be working on an augmented reality system for discovering local listings, but this futuristic feature might not be ready in time for iOS 9.
'Breadcrumbs', a Siri integration API
Starting with iOS 9, the source says that both the deep iOS search system and Siri will integrate third-party app content. Apparently, this will be done through a special Siri API that will be made available to iOS developers.
Allegedly, this API will make it possible for users to launch apps that correspond to a particular iOS search query. Google recently
announced a similar feature for its iOS apps
, but the solution proposed by the search engine giant will only work from its Google Search app and the Chrome browser for iOS.
Apparently, none of these new features are guaranteed to make an appearance starting with iOS 9, which is perfectly understandable given how forward thinking some of them appear to be on paper. What do you guys think, which of these rumored features sounds to be the most useful?