Apple's Jony Ive buys a $17M house in San Fran
38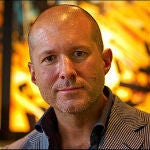 Apple is a hugely profitable company, and Jony Ive is the design genius behind many of its most iconic devices, so it shouldn't be a surprise that he is an extremely profitable man. So much so, that Sir Ive (he has been knighted of course) has purchased a new home in San Francisco for a reported $17 million.
The house is on San Francisco's Gold Coast, and really, we should probably call it a mansion. The mansion is brick and was built in 1927. It's 5 storeys and covers a massive 7,274-square-feet. Taking up that space are 6 bedrooms, 8 1/2 bathrooms, an oak-paneled library, and a total of 6 fireplaces (you know, because San Francisco doesn't have modern conveniences like electric or gas heating). And, just in case that isn't enough, it includes a 2 bedroom, 1 bathroom apartment for staff or guests or whatever.
Some of you may think that right now isn't the right time to be investing in real estate, but Ive actually got a good price on the home, because Ive ended up paying just 68% of the original price of $25 million.