Apple wants to teach kids how to code with free app Swift Playgrounds
5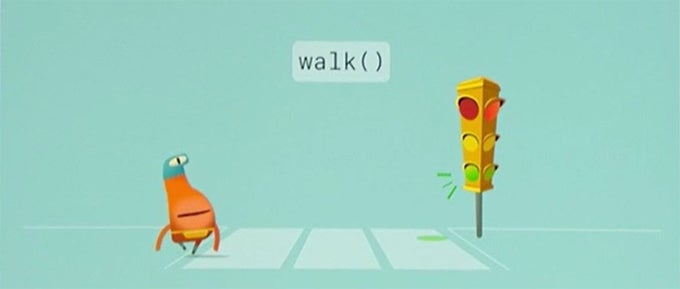 At WWDC 16, Apple demoed Swift Playgrounds – a new code-teaching tool for iPad aimed at children. With this new project, Apple is hoping to get more children into its Swift coding language which the company introduced two years ago.
Swift Playgrounds has an easy to understand user interface that separates the iPad screen in two vertically, with a code editor on the left and a colorful 3D world showing immediate results on the right. The tool aims to teach children the basics of coding by way of solving simple puzzles involving an animated character named Byte, who walks around in the right portion of the screen, guided by the code on the left.
The app features an array of built-in lessons and challenges that teach fundamental coding concepts, but young coders are also free to create their own playgrounds and to explore the code at their own pace. Swift Playgrounds includes real iOS frameworks such as UIKit, SceneKit, and SpriteKit, and access to the hardware touch gestures, gyroscope, and camera, so it has something to offer to absolute beginners and a little more experienced coders alike.
The developer preview of Swift Playgrounds will be made available today, with a public beta planned for next month and a final release slated for when iOS 10 ships in the fall.