Apple wants to patent a software solution that changes security settings based on your location
26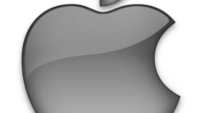 One of Apple's latest patent applications that just hit the USPTO describes an interesting security solution, which is contextually-aware automatically alters the security settings of a given mobile device. It's comes with a location-based functionality, which modifies certain security levels of your phone in accordance with your current whereabouts and their overall security. The solution does not only make use of your GPS module, but also uses location information from nearby Wi-Fi and carrier networks.
For example, if your phone detects that you have just finished your morning commute and are about to start work, it can configure your iPhone to require you to unlock it with the aid of Touch ID. On the other hand, if Apple's service finds out that you are about to enter your house, which is usually secure enough, it might only ask you to key in your 4-digit unlock code. The patent application reveals that users can determine which location is safe and which is not, thus determining what kind of security should be employed at said location.
Apart from modifying the security levels, Apple's solution can also change various configuration settings and profiles of your mobile device, providing you with different location-based workspaces. For example, if it detects that you are in your car, it might lower the security requirements, thus allowing you to access your music, navigation, or
Apple's CarPlay
dashboard system easier.
What do you make of this Apple patent application? Do you think that it might turn out to be incredibly useful or it is just another gimmick? Share your thoughts below!
source:
USPTO
via
AppleInsider