Apple uses technicality in an attempt to prevent Verizon from being a "friend of the court"
99+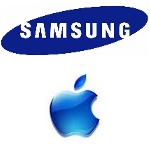 On Friday, Verizon filed an amicus brief with the Northern District of California court. This is better known as a "friend of the court" brief, which the carrier filed in an attempt to get the court to deny the preliminary ban against certain Samsung products that Apple is seeking in the case. Trying to land punches right where it hurts, Big Red said that
banning sales of the Samsung Droid Charge and the Samsung GALAXY Tab 10.1 LTE
tablet would "hinder" the carrier from rolling out its 4G LTE network, retard job growth and "
undercut
" a couple of public policy goals. Those goals include the spread of broadband and the development of a modern emergency response system.
On Tuesday, Apple referred to federal court rules that prevent a non-party from making the statement it filed, in district court. If the court fails to reject Verizon's brief, Apple wants until October 6th to respond so that it can continue to work on the coming October 13th hearing on a possible ban of certain Samsung devices. Apple says that Verizon hadn't asked for its consent to produce its brief until the day that it was filed, not giving the former time to find evidence that might force the court to dismiss it.
Considering that Verizon gets much of its sales from
Apple products in addition to Samsung devices
, Verizon might have counted on Apple to attempt to block its amicus brief. The carrier might have just wanted to make a public show of supporting Samsung and Google. If Apple does win the case, Verizon will lose some business although
speculation is that Samsung already has some new high-end Android devices
, including
the much anticipated Google Nexus Prime
, coming as soon as early November.
source:
FossPatents
via Electronista (
1
), (
2
)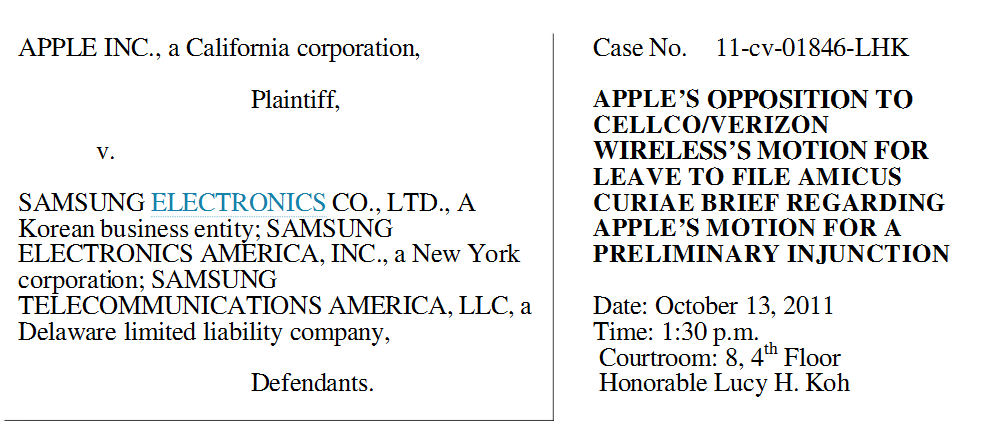 Apple is asking the court for a preliminary injunction against certain Samsung devices