Apple tries again to take Motorola Mobility to court to protect its 3G/4G devices
99+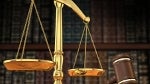 Will Apple have better legal luck this time around against Motorola Mobility? The Cupertino based firm has a fear of having to remove from its online store,
those devices using a Qualcomm broadband chip for use in 3G/4G connectivity
. That would include the Apple iPhone 4S, the 4G version of the Apple iPad and the upcoming Apple iPhone 5. To prevent this from happening, Apple had previously tried to take Google's wholly owned subsidiary Motorola Mobility to court to legally cement its position as a third party beneficiary of a Motorola-Qualcomm product license agreement, giving Apple the right to use certain Qualcomm patents.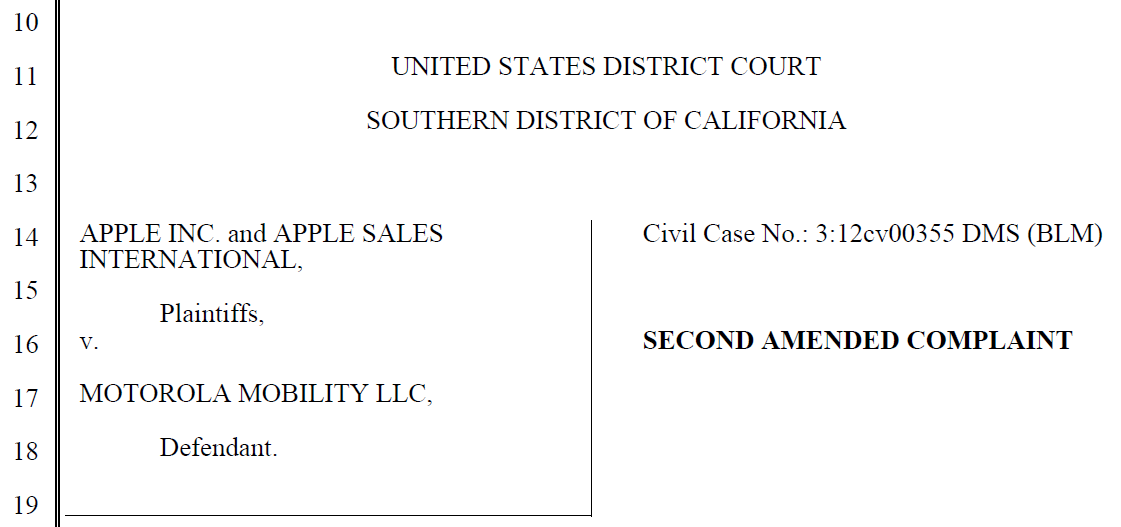 Apple filed Friday with the District Court in Southern California
The first time Apple tried to take this issue into court was in February when it filed in the Southern district of California. Apple sought both a ruling from the judge and an injunction against Motorola. At the time, a court battle between Apple and Motorola in Germany had led to the German court ordering Apple to
remove some 3G compatible devices from its online store
in the country. By the time Apple filed that suit in Southern California, it had won a temporary stay against the removal of devices from its German online store. The stay was eventually extended to cover the entire length of the appeals process. Motorola challenged the complaint and it was tossed out of court in early July by
Judge Dana M. Sabraw
, who gave Apple until Friday to re-file. The judge also provided Apple with some guidance on how to get the filing to stick if the Cupertino company decided to file again. Judge Sabraw's advice was apparently followed by Apple as the company
did indeed re-file on Friday
.
Motorola appears to have the Apple iPhone 4S in its scope for future legal action. In Apple's second amended complaint, Motorola is quoted as saying that Motorola has not yet legally challenged the Apple iPhone 4S yet because of a tactical reason which it does not want to share yet with Apple. As if we needed more courtroom drama. If Apple's filing in California results in a ruling that Motorola does have the right to sue Apple over the use of Qualcomm's broadband chips, we will most likely see in the States a Google filing against the Apple iPhone 4S. This suit would most likely have Google alleging infringement of 3G connectivity patents. The filing would probably also name the 4G Apple iPad and other Apple devices that use Qualcomm's broadband chips. On the other hand, if Apple prevails, its 3G/4G products will not be getting tossed out of its online store and Google will have to
settle for lower licensing fees
based on FRAND rates.
source:
FOSSPatents
Recommended Stories