Apple to launch new iPhone 5s and iPhone 5c docking stations
8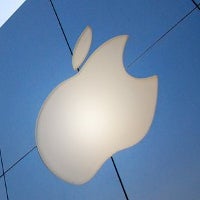 Apple's online Store website has beengoing through quite a few changes these last 24 hours, thanks to theannouncements of the iPhone 5s and the iPhone 5c. And when we saychanges, we really mean additions, because as you've probablyguessed, apart from the two new devices, Apple has, and continues to, make ahost of accessories available for its two new contenders.
Starting right now, you can add twonew docking stations to the above list, for Cupertino has just madeavailable two docks for the 5s/5c, respectively. In terms offunctionality, nothing has really changed – you get the sameminimalistic design with a line-out port, allowing you to plug a setof speakers to your phone while docked and charging, if you like. That being said,considering the differences in dimensions, while the 5s dock will becompatible with the iPhone 5, it probably won't be able to fit thelarger iPhone 5c. Whether the story works in reverse remains unknownright now, but it appears likely that you'll be able to mix-and matchthe dock for the iPhone 5c with the slimmer iPhone 5/5s.
Pricing for both docking stations ispegged at $29 a pop, with availability set for September 20.