Future update to iOS will add 70 new emoji for Apple iPhone users
16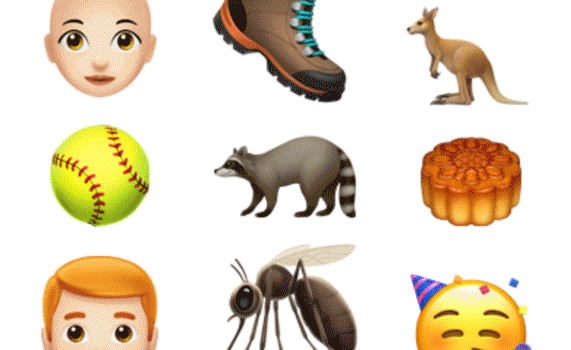 Apple iPhone users who just love using emoji will be happy to hear that 70 new digital images are on the way. They are available now in the developer and public beta previews of iOS 12.1, and will be available to all in an upcoming iOS, macOS and watchOS update. Some of the new animal emoji include a llama, mosquito, swan, raccoon, kangaroo, lobster, parrot and peacock.
Sports fans will be able to send messages using new emoji for a softball, skateboard, frisbee and a lacrosse stick and ball. New food emoji brings new images for a bagel, salt, cupcake, leafy greens and a mango. All of these new emoji are based on characters already approved in Unicode 11.0. The Unicode Consortium is the group that determines emoji standards, and Apple says that it is working with the group to add more disability-themed emoji for 2019.
The new batch of emoji are designed to help people communicate with others all around the world. According to Apple, some of the new emoji that represent people from non-U.S. countries include a Chinese moon cake, a red envelope usually used to gift cash in certain Asian countries, and an eye-shaped nazar amulet that people in certain countries use to keep away the "evil eye."
Check out some of the upcoming new emoji by clicking on the slideshow below.
source: Apple

Recommended Stories