Apple terminates registered developers living in Crimea
8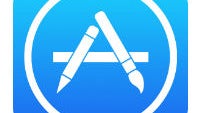 Thanks to U.S. sanctions against Crimea, Apple has terminated Registered Apple Developers living in the region, thus preventing them from publishing apps in the Apple App Store. Executive Order 13685, signed last month by President Obama, prevents the import into the U.S. of goods, services and technology from Crimea. Apple has sent a letter to developers affected by the Executive Order, which effectively ends their ability to act as a developer for Apple, pursuant to the RAD agreement that developers must sign.
The U.S. has opposed Russia's occupation of Crimea last March. Combined with similar sanctions from the EU, the goal is to put economic pressure on Russia.
Besides blocking imports from the Crimean region into the U.S., property owned in the U.S. by people living in Crimea are blocked. In other words, previously earned proceeds from an app written by a developer in the area cannot be paid out. However, there appears to be a pretty big loophole. Affected developers could change their address to a Russian location and will be allowed to sign up for the Registered Apple Developer program all over again.
"This letter Serves as Notice of termination of the Registered Apple Developer Agreement (the "Agreement RAD") Between you and Apple, Effective immediately.

Apple May terminate your Status as Registered Apple Developer A at Any time at ITS Sole Discretion Under the RAD Agreement. The new sanctions on the Crimea Region announced by the US Government on December 19, 2014 and announced by the European Commission on December 18, 2014 prohibit the continuation of the RAD Agreement between you and Apple. For more information, please review Executive Order 13685 and the European Commission Notice.

We Would like to remind you of your Obligations with regard to software and All Other Confidential information you That Obtained from Apple as A Registered Apple Developer. You must promptly Cease All use of and destroy such materials and Comply with All the Other Obligations set forth termination in the RAD Agreement."-Email from Apple to affected developers in Crimea"
source:
U.S.Treasury
(PDF),
@yuritkachenko
via
TechCrunch