Apple teaches iOS users about in-app purchases and parental controls
7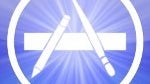 You might recall a couple of high profile incidents where young children made in-app purchases, unaware that their parents would be responsible to pay for it. Eventually,
Apple gave in and removed the charges
. But as it turns out, even some adult users of iOS are unaware of how the whole in-app purchasing thing works. So Apple decided to put up an online user guide, hoping that the more parents it educates, the number of children making unsupervised in-app purchases declines.
Apple has done a pretty good job at defining an in-app purchase, calling it "
optional transactions designed to enhance an app's functionality
". It also divides these transactions into three types.
Permanent enhancements
unlock game levels, remove advertising and add features to an app.
Expendable purchases
are additions that disappear once used, such as extra lives. Lastly, there are auto-renewing apps like magazine subscriptions that need to be renewed on a regular schedule.
The most important part of this education is the section dealing with how to set parental controls so that junior doesn't wipe out your credit card buying magic coins or magical weapons. By enabling restriction, children will need to get permission before making an in-app purchase.
source:
Slashgear