Apple starts paying out the $400 million iBooks price-fixing settlement
7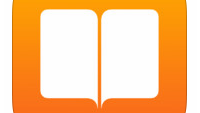 Every user that purchased e-titles from Hachette Book Group, HarperCollins Publishers, Macmillan (Holtzbrinck Publishers), Penguin Group and Simon & Schuster between April 1, 2010 and May 21, 2012 will be receiving some sort of compensation from Apple starting today. Yep, the price-fixing lawsuit is over, and it's time for Apple to pay the piper.
The compensation you will receive in the form of book store credit or mailed check, will range from $1.57 for most e-books, to $6.93 for the most popular ones that are on the New York Times bestseller list. The total amount that Apple will have to shell out will thus be $400 million, which is no small chunk, even for the world's richest company.
The settlement, however, is commensurate with the alleged price difference that they would enjoy if Apple hadn't set the iBooks payment scheme according to the extortionate "agency model." Colluding with some publisher thus racked up pricing 30-50% higher. compared to Amazon's more democratic "wholesale model" which led to prices of $10 a book, instead of Apple's $13 or $15 a pop for the same title. In any case, if you fit the e-books buyer profile above, expect an email for a store credit in your Amazon.com Inc., Barnes & Noble Inc., Kobo Inc. or Apple account for the respective amount soon, or, alternatively, you can get a check in the mail.