Apple signs Maroon 5, Pharrell Williams for iTunes festival; event to be streamed to iOS devices
8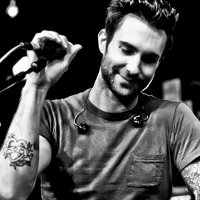 Apple's 2014 iTunes festival in London will be streamed to iOS devices, like in the past. There is one major change, though. Instead of forcing iOS users to download a dedicated app for the occasion, those who want to hear the music can watch and listen via a live stream, coming from the iTunes store. Over 100 countries are expected to receive the stream. The month-long event begins in September, with over 60 acts to play at the Roundhouse in Camden.
So just who is on the bill? Tunesmith Adam Levine and Maroon 5 will be on stage, along with "Happy" singer Pharrell Williams, Kylie Minogue and even Blondie. Speaking of nostalgia, Chrissie Hynde and Robert Plant are also scheduled to perform. There is speculation that this year's festival will mark the launch of iTunes Radio or Beats Music in the U.K. Both streaming services debuted in the U.S. While Apple is still awaiting the closing
of its deal to purchase Beats Audio
, nothing prevents it from expanding Beats Music to other countries.
Apple has held the event every year starting in 2007. So far, more than 430 acts have been presented on stage.
"These live shows capture the heart and soul of iTunes and we love bringing them to our customers in the Roundhouse, as well as to the millions of people watching all over the world for free."-Eddy Cue, Senior vice-president of internet software and services, Apple
source:
TheGuardian