Apple settles a patent lawsuit with Taiwanese touchscreen maker Elan
18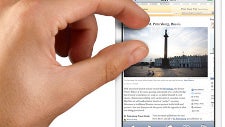 Taiwanese touch design firm Elan Electronics said that Apple will pay it $5 million to settle a patent infringement case. The two companies have also reached a deal to exchange authorizations to use each other's patents.
After the launch of the iPhone in 2007 numerous companies have sued Cupertino for infringing on its patents. Elan was one of them when in 2009 the Taiwanese sued Apple over two patents in the States, and Apple replied with a counter-suit swiftly after. In the States, last year the International Trade Commission (ITC) ruled that there was no law violation.
One of the patents in question is a 1998 filing about detecting actions of one or more fingers on a touchscreen. Here's the official definition of US Patent number 5825352:
"Multiple fingers contact sensing method for emulating mouse buttons and mouse operations on a touch sensor pad."
After the ITC ruling, Elan has filed a lawsuit in California, so finally Apple agreed to settle.
source:
FocusTaiwan
,
Reuters